Poya Asbaghi said Barnsley's 2-0 home loss to Peterborough United, which left them 11 points adrift with four games to play, was the most disappointing result of his career but expects to remain in charge at least until the end of the season.
The Reds were beaten by their fellow strugglers and remain last, with no realistic chance of survival.
Asbaghi told the Chronicle: "I am really disappointed with this game. We just lost a really important game against a team that is fighting for the same team as us.
"It is the most disappointing result I have had. It was so late in the season and we knew we had to win this game to keep the little chance we still had. The most disappointing thing is to lose at home.
"The performance, even if we lose 2-0 to a team near the bottom, was better than the result and that's what makes me disappointed.
"I am sure we haven't created as many chances in any game since I have been here as we did today. Then they scored from the few chances they had, and it's really tough to handle."
Asked if he thought the relegation battle was over, Asbaghi told the Chronicle: "It's mathematically still possible and I said until it is not we will still fight and believe. But I understand how few percentages there are. Even if we had won today the chances of staying in the league will be really really low, and we lost. But we will keep fighting if there is hope and, even if there is no hope, we owe it to the fans and as professional footballers to save some pride."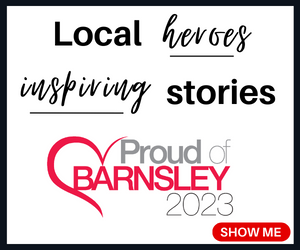 Asked if he expected to remain head coach for the rest of this season, Asbaghi said: "Yeah. Right now is now. Let's see what happens. Today everybody can be frustrated, angry and disappointed then we will sort out everything in a calm and good way."
Asked if he would resign, he said: "There is not long left in the season. I will fight. It is not in my nature to give anything up. But what happens after this season, there is no need to stress that answer directly after the final whistle against Peterborough."
Barnsley have taken just one point from games under Asbaghi against the other bottom four sides. He said: "We needed to win more of those games but, let's be honest, even if we did, with the way Reading has also ended the season it would have still taken a lot to make it. If we had more points from these games we would have a better chance but it would still be difficult."
Barnsley started both halves reasonably well but missed chances then conceded.
"When we do things right, we are much the superior team then they scored in a situation where we believe we can win the ball and go forward. We lost our calm, we got stressed. In the second half, we did things right again, created chances then they scored from set piece and somehow we lost our positions again. We could have created even more chances if we had done things right the whole time.
"I think the fans understand the performance was good enough in terms of creating chances. But of course they were frustrated with the result and the whole season."
Asbaghi, after the 2-0 goal, brought on defensive midfielder Matty Wolfe. He said: "If we bring in too many attacking players too early, you won't touch the ball as much as you want. Who is going to win you the balls?
"You would get pushed down when you are chasing a goal and that's the worst feeling you can have. If the answer was to put on 11 strikers when you are 2-0 down then all the coaches will do it. But no one is doing it.
"Going with the change we did at half-time is pretty offensive. We changed a full back with Remy (Vita), for a striker (Cauley Woodrow). I wasn't too eager to make even more offensive subs until the end when they would sit down and not counter-attack."