SCHOOL leaders have been accused of jeopardising pupils' safety - after it was revealed staggered start and finish times which were brought in to avoid chaos around its site are to be reduced.
Horizon Community College currently has four staggered times for its estimated 2,300 pupils to arrive and leave its Dodworth Road premises.
However, parents have been informed that this will be halved to two, meaning 'hundreds' more pupils will arrive or leave during each.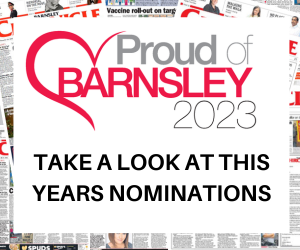 The decision - which has been criticised by Coun Peter Fielding - will exacerbate issues on Dodworth Road, where Barnsley Council's multi-million pound one-way gyratory is being constructed.
Coun Fielding said: "It is not under the control of Barnsley Council and is free to reduce the number of staggered times when it sees fit.
"The college announced to parents their intention to reduce the number of staggered start and finish times from four to two in September 2022 against the advice of highways officers.
"This will mean all 2,300 children will leave the school over a 15-minute period at peak times, putting many pupils and cars onto the gyratory at once.
"Council highways officers have expressed their concern that this should not be done until a full road safety audit has been carried out - such an audit cannot take place until the new road layout has been fully operational for a year."
Safety concerns have been raised throughout last year as new school starters in September were greeted by ongoing building works in Horizon's grounds, while a planned walking route through Penny Pie Park was not opened due to health and safety risks.
Pedestrians have also faced a lack of street lighting, while locals claim 'little effort' has gone into reducing noise and dust from works.
Original estimates saw £4.3m set aside for the scheme's completion but a further £3.053m was granted in December 2020.
Coun Fielding has called on the school's leaders to put safety first and defer the decision for a year until the road is fully operational.
"I am urging Horizon to take the responsible decision and to defer the change to two staggered starts until September 2023, as advised by road safety experts, so the full safety implications of the change can be properly assessed.
"The safety of pupils must be the overriding concern and we must be assured that the new road system and pedestrian crossings can safely accommodate so many at once.
"I have raised these concerns with the college and I am not reassured that they will defer the decision in the interests of safety.
"I know that further meetings are to take place between the college and council officers and I sincerely hope that the right decision will be made."
* The Chronicle contacted Horizon Community College for a comment.