A 'CHANGING world' is at the heart of the Methodist Church's difficult - but perhaps inevitable - decisions when it comes to closing local sites.
A series of recent closures began in 2010 with Thurnscoe and has picked up pace more recently, with the most recent announcement that Cudworth would close its doors preceded by those at Pogmoor and Darfield's Valley Methodist Church.
The most frequently cited reason is also the most predictable - aging, dwindling congregations and changing dynamics in residential areas once populated by local mining families but now typically as likely to house young adults who travel for work, the non-religious or those who spend their weekends elsewhere.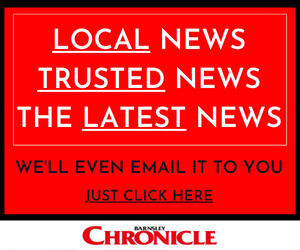 But while maintaining a congregation - especially in the light of the pandemic - has proved difficult, even more so is the preservation of spacious, old chapel buildings.
Stewards at Darfield told the Chronicle there weren't enough younger people coming through to support the church's small group of dedicated members, nor enough money being put in by outside groups who use the space.
Superintendent minister Rev Mick Neal of the Barnsley Circuit said: "Over the last couple of years a number of our churches have closed due to dwindling congregations and the pandemic, however it is allowing us to reshape the church and our ministry to meet the changing world.
"The decision to close churches is always a difficult one, but the mission of the church and the needs of the local community are considered thoroughly."
Nationally, the Methodist Church had 4,004 churches as of August, which has fallen by more than 100 on the previous year, while the local circuit lists 23 - although three have since announced closures.
Total income was £40.3m last year, down from £44.4m, but the report notes capital levies - which can be redistributed elsewhere in England, Scotland and Wales - increased from £6.9m to £10.3m as a result of sales of property.
The Church's guidance on closures references Ecclesiasticals Three - 'for everything there is a season' - and positively, that message has been taken to heart where a few buildings have closed.
Shafton Methodist Church is to reopen as a health and wellbeing hub having been taken over by Good Food Barnsley - and also boxing coaches based at Cudworth's Hard Knocks Gym who will establish a community-focused health centre alongside a traditional gym.
Coach Chris Shimwell - who will head up the new Four Corners Boxing Gym alongside Liam Walker and professional fighter Danny Hall - said the site could again become the 'community hub' it would've been in its heyday.
"We've been up there every weekend for the last six weeks, and every night this week," said the 55-year-old.
"We're trying to expand what boxing can do - we said we always wanted to run fitness classes in the community.
"We did have thoughts about going into a church with what we do - but it was a shame it was going to waste, and what we're doing is good for the community.
"We want to run courses that teach transferrable life skills - we realise most of the youngsters won't become boxers, but it's giving them those skills they can use in college or work.
"We've already seen the response, and that's why we expanded here.
"It's a lovely building, the right size and right location."
Rev Neal said: "Following closures we have seen great examples of how the buildings and congregations can continue to flourish when they have a new purpose.    
"Hoyland and Birdwell have joined together and created a new congregation.
"This has led to a community link worker being employed who has only been in post for a matter of weeks, however is having a huge impact on the local area."
Locals in Pogmoor who banded together to save their chapel now have just a week to raise the funds to buy it - having seen their bid to make it a community asset knocked back.
Residents were told their bid to make Pogmoor Methodist Church an asset of community value (ACV) didn't come up with a convincing plan for how the site could be viable in the next five years.
The church closed in December, although members have continued to meet in the nearby Tommy Treddlehoyle pub.
Buildings granted ACV status are given more careful consideration in the event of planning applications to change their use, and if they're put up for sale the owner must notify the council - which gives community groups the chance to trigger a six-month moratorium on their sale.
Properties are typically made ACVs before going on the market, but don't have to be.
Old Town Coun Clive Pickering said a deadline of Wednesday has been given to raise cash to buy the building, which has already been the subject of interest from other parties.
"This is our last chance to have a community building," he said.
"It's a proper part of the community, and there are no other buildings in the area that are suitable.
"We'll be buying it as a trust.
"We already have a charity that's interested to occupy it, and we'll have the coffee mornings back on for elderly people.
"It will be a definite community centre, that's alive.
"We need to get as much funding as we can."