REMEMBER a time when families only had the option of choosing between humble hatchbacks, a saloon or its estate version?
The motoring world's a very different place in 2022 and just about every manufacturer has branched out into the complex world of MPVs and SUVs.
You've got large ones, middling ones and smaller ones - no matter what your budget is, there's something for everyone.
Take Nissan, for example, a marque that's provided one of the very best family cars for the best part of a decade: the Juke.
It's always sold well, it's always been lapped up by families whose biggest requirements are practicality and space. Having shifted countless versions over the years, it's been refreshed and Nissan's decision has effectively guaranteed its status as the go-to family vehicle for the next decade.
Why? They've stuck to the tried-and-tested path, evolution instead of revolution, retaining all their good points from the earlier versions but adding modern designs and even better engines into the mix.
Before we get onto the new one, it's important to mention the trailblazing original, which won an army of fans thanks to its unique looks, jacked-up ride height and practicality. Although its looks weren't to everyone's taste, count how many you see on your day-to-day journeys and you'll see just how much of a sales hit they were - and continued to be - throughout its almost decade lifespan.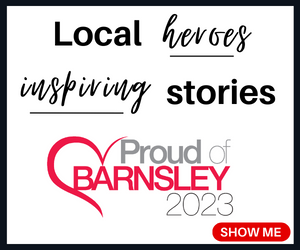 However, that version had a few foibles - chiefly its interior, coarse engines and, if specified, its terrible automatic gearbox. Inside was crammed with plastics, a tiny, hard-to-read infotainment screen and aged terribly over time - I speak from experience on that one, as I actually bought my missus a 2016 Juke in Nismo RS guise to cart our two children around.
The new one's clearly a Juke, but it's somewhat less offensive than the original. Nissan's newer designs are less in your face, more appealing and way more modern than its previous generation of models. While it still trades heavily on its looks like before, it has slightly more grown-up styling now and is cohesive.
Nissan's tried-and-tested level line-up applies: Visia, Acenta, N-Connecta, Tekna, and Tekna+ versions are available, and prices start from just over £19,000 and climb to over £25,000.
Inside, it's much-improved thanks to quality materials - something completely lacking on its predecessor - a chunky steering wheel and absolutely brilliant tech. It's also 35mm wider and 75mm longer than before, while the wheelbase has grown by 105mm, so there is more interior space.
The driving position is better, the gearbox - automatic in this case - is a dream and every aspect has been bettered. Its engine line-up has also radically altered and this unit - the thoroughly clever 1.0-litre, three-cylinder - is frugal and offers a decent turn of pace thanks to its 112bhp.
Get it on the move and it's also way, way better than before to drive. There's less roll through corners, the ride's not wishy-washy at motorway speed and the star of the show - its auto 'box - is about as different as could possibly be from the shocker that was fitted to the older version. A manual is also available, but the auto's that good it's without doubt worth the premium.
Underneath it shares much with the Renault Captur due to the two marques' close working ties, but the Juke's actually built in Sunderland, where Nissan's factory is based.
So, how does it stack up, and will it live up to the sales success of the mark one Juke? Well, it's better in every department, it's slightly bigger - a massive plus point for families - and it's absolutely moved the game on. It's a new class-leader and you'd have to assume Nissan's struck gold yet again.