LIKE the Juke, the Qashqai's become a huge hit for Nissan.
It's not hard to see why, either: cast your mind back to the mid-noughties and there wasn't much to choose from in the now-congested family SUV sector. The Qashqai, back then, was arguably the very first to kick-off the trend and more than five million have been sold across the globe.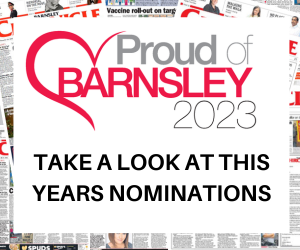 As far as sales hits go, the family-favourite hit gold thanks to its basic-but-brilliant attributes. It had masses of space both inside and in the boot, it drove well, it looked the part and had wallet-friendly running costs.
Things only got better with the second-generation version and this car, the third, is better than ever.
To help attract a new cohort of buyer, there are plenty of trims available, ranging from the entry-level Visia to the plusher Tekna+. Engine options are two 1.3-litre petrols - 138bhp or 156bhp - with very light hybrid assistance, or a trendy new hybrid. The latter gives the Qashqai an all-new appeal; with diesels being culled across the board, it's now imperative that marques offer hybrids and the Qashqai goes squarely for the Peugeot 3008, Seat Ateca and Skoda Karoq buyer, whilst creeping into BMW X1 and Kia Sportage - traditionally more plush rivals - this time round.
So, it's got to be good, and thankfully for Nissan it most definitely is. Its sharper styling cues are a welcome addition and - as I've seen across Nissan's flourishing model range - its interior is a marked improvement on what came before, benefiting from a much higher spec of materials which in turn justifies its £30,000 price tag. Its design is top notch and its nine-inch infotainment system is flawless.
Get it on the move and it handles well for a family car, but it's almost like its steering feel - which is ultra-light - has been slackened off somewhat to appeal to mums and dads who just want ease. They're not fussed about a sporty ride and want out-and-out manoeuvrability; that's exactly what's on offer with the Qashqai.
The new Qashqai - always seen more as a budget family car against its ever-growing roster of rivals - is back to the top of its game. Nissan's moved the goalposts and effectively laid the gauntlet down to everyone else to chase; a fantastic family car and one that's clever, modern and supremely practical, now with much-needed modernity.