MARTIN Devaney is determined to be involved with Barnsley's first team and bring success back to Oakwell next season – whether he is given the head coach job or not.
The Reds, who are guaranteed to finish bottom of the Championship, complete their season at West Bromwich Albion tomorrow, after which the search for a new head coach and the reshaping of the squad is expected to accelerate.
Poya Asbaghi left almost two weeks ago, with the club hopeful of having a new head coach in place before the players return for pre-season in mid-June.
Caretaker Devaney – the popular former player who has been in charge of the home losses to Blackpool and Preston – is understood to be one of many candidates.
The Reds have been linked with Burton Albion manager Jimmy Floyd Hasselbaink but the Chronicle understands no approach has been made to the League One club.
The recruitment process requires candidates to undergo at least two interviews and fill out a questionnaire.
Devaney told the Chronicle: "I will have discussions with the club after the season and, whatever they want to do, I will go with it.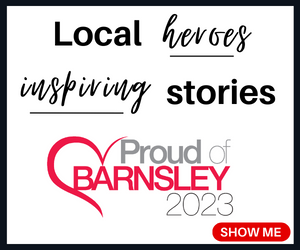 "I love being a coach at this football club and I want to be part of the first team environment moving forward, trying to bring the good times back and get the people and the buzz back into the stadium.
"It's not nice, when you have that connection to the club, to be losing games and have a lot of negativity.
"Hopefully I can be a cog in the wheel to help bring back the more positive times where we're at the top of the league, looking to get promoted."
Devaney has refused to say whether he wants the job.
But he admitted: "It would be hard to turn down. But they haven't asked me that question so I am not thinking about it. I have had some feedback from the board and it's been positive.
"They have said 'just keep doing what you're doing'.
"Everyone knows how tough it's been. There are a lot of injuries, we've been relegated and the team is mentally down and out. But I have really enjoyed giving young players an opportunity.
"Everything is so negative and I've tried to play the younger boys for everyone to see what the academy is producing. Hopefully on Saturday (a 3-1 loss to Preston in which 18-year-old Aiden Marsh opened the scoring) there was something bright and something to look forward to."
The Reds have several first team players out of contract while they have admitted that the roughly £7-8million loss due to relegation will have to be offset by the sale of players.
Captain Cauley Woodrow and star centre-back Michal Helik both have a year left on their contracts while the likes of Callum Styles, Carlton Morris, Mads Andersen, Callum Brittain and Brad Collins are also thought to be of interest to other clubs.
The Barnsley first team players out of contract this season include Romal Palmer and Victor Adeboyejo, while the Reds have an option to extend Aapo Halme's contract.
Centre-back Halme has not started in the league since September, and has been recovering from injury recently.
Central midfielder Palmer – who has been with the club since he was 15 – has been in and out for the first team during a season in which he has admitted he has underperformed.
He came off on Saturday with a hamstring injury.
Adeboyejo – the 24-year-old striker – has nine goals in 97 appearances for the club he joined in 2017.
Others out of contract include George Miller and Tomas Kalinauskas who have been loaned out, and several under 23s players including Jordan Helliwell who made his league debut on Saturday and David Bremang who was on the bench.
Devaney said he had not been asked for his input on the retained list and was not thinking about what next year's squad might look like.
But he said: "It goes without saying we need to be more competitive.
"We haven't been good enough and every player knows that.
"League One is not an easy league to get out of. So of course there have to be improvements."
The Reds will finish last for the first time since 1965 while it is the first time a side has gone from the second tier play-offs to bottom the following campaign, other than Leeds in 2007 who accepted a points deduction at the end of the season after they finished 22nd.
They are currently winless in eight with four successive losses.
The Reds' tallies of 30 points and six wins will be, even if added to tomorrow, the lowest since the 1952/53 campaign (once adjusted to three points for a win).
They could set the lowest goals tally, currently 33, since the club record of 32 in 1971/72 while they have already broken the record for the fewest goals in a home season with 18 in 23 games.