ONE year after a damning parliamentary report into 'grossly unfair' pension arrangements for ex-miners, ministers continue to ignore pressure to take action to right their 'historic wrongs'.
Barnsley East MP Stephanie Peacock has pressured the government throughout the year after campaigning for the landmark cross-party committee report - which decided pension arrangements made almost 30 years ago have been unfairly profitable for the government at the expense of thousands of former miners and their families.
Little progress has been made despite its recommendations, pressure from the Huddersfield Road-based National Union of Mineworkers (NUM), and a Chronicle campaign that saw Stephanie hand-deliver a letter to Downing Street in September.
NUM general secretary Chris Kitchen said the union is continuing to look into the arrangements with an independent actuary - due to it being found that rather than a surplus as previously thought, the scheme may have actually fallen into deficit.
The 70-year-old Mineworkers Pension Scheme (MPS) is valued by a government actuary every three years, with the most recent of these valuations two years ago.
In 1994, upon the privatisation of British Coal's operations, contributions were closed and the government stepped in as guarantor - in return getting 50 per cent of surpluses, used to improve members' benefits or offer contribution holidays to employers.
Since then, the scheme's strong performance has seen the government pocket £4.4bn - double its initial projections - despite not contributing financially.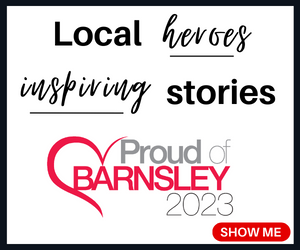 The Business, Energy and Industrial Strategy Select Committee report released a year ago said the government 'failed to conduct due diligence' in undertaking the 'arbitrary' 50-50 split.
It recommended that the £1.2bn Investment Reserve - a fund left by British Coal, to be called on in the event of a deficit - be given immediately to ex-miners, equating to a £14-a-week uplift.
But - despite the pandemic hitting ex-miners, many of whom live with respiratory conditions, harder than most - Chris said it's unclear whether surpluses even remain at the same level due to changing assumptions.
"It's clarified the government's position on mineworkers, when a cross-party committee produces a damning report that says what they're doing is wrong, over-the-top and of more benefit to them than what they've put in," he said of the 'disappointing' last 12 months.
"They have just doubled down and said what they've done is legal.
"The last valuation shows a deficit, not a surplus, so we're trying to find out how those changes have come about.
"If people are dying quicker, you would expect there would be more funds available.
"It's baked into an act of Parliament that pensioners have got to use the government's actuary.
"It's open to abuse and I don't think it would be allowed in any other pension scheme.
"The government guarantee is not value for money, and that in itself is reason to look into it.
"Is the government hoping that now they can say it's in a deficit situation, it takes the heat off them?
"We are cynical - we have been victimised most of our working lives.
"We want the government to accept they should stop making profit from a scheme they've put nothing into, connected to an industry they've destroyed."
The government's guarantee to ensure payments are made even if the scheme falls into deficit, said the committee, is not 'proportionate to the relatively low degree of risk' attached to the MPS, which has continued to yield strong returns in spite of economic uncertainty.
The committee proposed that the government only become entitled to a share of surpluses if it has to pay to counter a deficit, and then only to make its money back.
Stephanie added: "So far, the government have taken £4.4bn from the pockets of pensioners through the current scheme.
"Now, despite promising action on the scheme at the last General Election, the Prime Minister continues to ignore the issue."