TWO young dancers flew the flag for Barnsley - and England - at an international competition.
Phoebe Walker and Ava Dickinson, both 11, reached the final of their competition at the Junior Dance Festival held in Blackpool's Winter Gardens.
The pair, who practise at Karen Byron School of Dance in Thurnscoe, have only been together as a partnership for a short while, although Ava has been dancing for a number of years.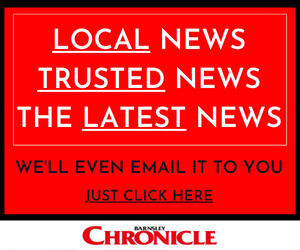 But the Goldthorpe youngster has had to overcome knocks to her confidence, with her previous partner moving on.
Her mum Katrina said if she hadn't started dancing with Phoebe, she might've left it behind altogether.
"She's always been taller than other girls and not many boys dance, so she's always done the boys' steps," she added.
"We didn't think she would go back to dancing.
"It's been a fantastic experience for them, and Ava is getting her confidence back."
Phoebe's mum Naomi, from Darfield, said: "We're very new to this so I don't think we understood exactly how significant it was - to see it on the platform Phoebe has got, competing against the most amazing dancers from Iceland, Ukraine, the United States.
"It's a massive achievement - it's just been amazing."
Karen added: "It is a big achievement to be picked, especially when they've only been together seven or eight months, to be picked to represent England.
"This is the first time in three years team matches have taken place.
"We had three students from our school representing England - I'm very proud of them all."