Caretaker Martin Devaney was proud of his young Barnsley side's performance as a 'season that has hurt everyone' came to an end with a 4-0 loss at West Bromwich Albion.
The Reds, who had been relegated and were missing the majority of their first team due to injury, fielded a host of young players and kept the score 0-0 until a dubious penalty in the 37 minute which was the first of four goals either side of half-time.
Devaney said: "It was always a massive challenge. They are a top Championship, maybe a Premier League club with lot of quality and experience. We have a very young team and a lot of players who haven't played much.
"It was going to be massive struggle but, up until the penalty which was not a penalty, we stifled them with them good structure and organisation.
"Then, after the penalty, you're asking very young players to gather their minds and stay in the game which was hard.
But it's a great learning experience.
"The endeavour was there. You have to understand what you're playing against. We had David Bremang, Jordan Helliwell, Aiden Marsh and Jason Sraha playing their second or third games and others in their first season. I was realistic. But I was proud of what I saw."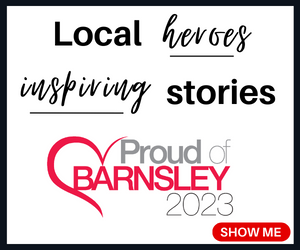 Devaney has been caretaker for the last three games. He refused to answer whether he wanted the job full-time or what might happen next.
He said: "It's been great experience. I want to to win but it was always an uphill task. With 11 or 12 players out who usually start every week, I have played young players and hope that I can help the club."
Clarke Oduor conceded the penalty despite clearly winning the ball from Jayson Molumby. Defender Jason Sraha said: "The pen has killed us. If we went into half-time at 0-0 we would have slight chance. It's clear he got the ball. It was a clean tackle. It made a big difference. It was a tough game after that."
On full debutant Helliwell, who played in central midfield then right wing-back, Devaney said: "I thought Jordan was excellent. He was out of position but I needed him in midfield for his physicality. He did really well."
More than 600 Barnsley fans visited The Hawthorns. Devaney said: "The Barnsley fans are brilliant. At the end they were cheering and applauding the players. Since the relegation it has been really, really difficult. I have just tried to be positive and keep everything together. The fans have been fantastic with me and supporting the players, understanding the circumstances we have been in."