TEENAGE twins who have a range of complex health needs celebrated a birthday they thought they may never see.
Levi and Lucas Atwal-Brice - who have needs including epilepsy and autism - recently celebrated their 16th birthday with birthday wishes from celebrities and a meet and greet with a children's television character who means a lot to them.
The twins are the sons of Paul and Michael Atwal-Brice, of Thurnscoe - who are ambassadors for the charity Caudwell Children and are social media influencers on the topics of disability, adoption, and LGBTQ+ rights.
Levi and Lucas are ambassadors for Caudwell Children - a charity supporting disabled and autistic children - who have supported the family in many ways and even with a 'trip of a lifetime' to Orlando in Florida.
The parents teamed up with Alton Towers to celebrate the occasion where they met CBeebies characters including those from their all-time favourite show - In The Night Garden.
Michael Atwal-Brice said: "Iggle Piggle and the rest of the CBeebies characters mean so much to the boys as it's been their favourite television programme all their lives.
"It was actually having In The Night Garden on at Sheffield Children's Hospital that helped bring Levi round from intensive care, so it was extra special to meet him."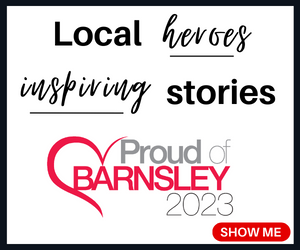 The boys even received special birthday wishes from celebrities including Mark and Roxy from LadBaby and singer Olly Murs.