BARNSLEY Council's deputy leader lost his seat by less than 50 votes in last week's local election - as Labour's majority was cut.
At the start of play, Labour had 49 councillors in office - with a majority of 35.
But following Thursday's results - and a gain for the Liberal Democrats and the Conservatives - the majority has been cut, though they still retain majority control of the council.
Jim Andrews, the deputy leader of the council, has served since 1986 - but was unseated by just 42 votes by Conservative candidate David White.
Before the election started, the ward was rumoured for a potential change in seat due to the growing concern from residents regarding the Hermes development, which campaigners say has 'destroyed' the area's green land.
The previous year Coun Nicola Sumner regained her Labour seat in the Rockingham ward following a coin toss.
It was Labour against the Conservatives then as both Coun Sumner and the Conservative candidate Roy Garratt received 1,084 votes.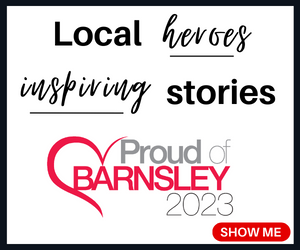 However this time, the deputy leader was unable to stave off opposition from the Tories and the fourth Conservative councillor was elected into Barnsley Council.
Following the announcement, which changed the atmosphere in the Metrodome on the night, David said: "It shows that the people of Rockingham have sent out a message that they're not happy with what's happening.
"All through my campaign I have said that I will be their voice and people have recognised they haven't had a voice.
"It's a big challenge and there's a lot of work to do but I'm looking forward to it."
Coun White added that there's a large amount of issues currently in his ward, which is now made up of two Labour and one Conservative councillor.
When asked about his plans for his tenure he said: "Where do we start?
"There's so many issues.
"There's issues with the environment, there's issues with the developments that are taking place.
"There's fundamental issues that are taking place with mental health and air quality and green space - very, very basic issues.
"But there's also the promotion of the area - we still have some areas of natural beauty and things we should be shouting about but they've been forgotten about.
"It's not all negative."
Following the election, the Labour Party now has 46 councillors, Lib Dems nine, Conservatives four, Barnsley Independent Group, one, and there are three Independent councillors.
The Labour Party's majority has now been slashed to 32 but they retain control.