HANNAH Kitching's Liberal Democrats were the big winners of this year's local election as they gained two seats across the town.
Before Thursday's count, the party had seven councillors - but after gains in Darton East and Dodworth, the Lib Dems have nine seats.
Hannah, who was first elected four years ago as the party's first councillor in Penistone West, romped home with more than 2,200 votes - and with 1,500 votes more than her nearest competitor, Tory candidate Roy Garratt.
The Liberal Democrats are still the main opposition to the Labour council, who lost three seats on the night.
Hannah told the Chronicle: "I'm really pleased - four years ago when the residents of Penistone West elected me they took a real chance.
"There hadn't even been a Lib Dem candidate in previous years and I sort of came from nowhere but I was elected as the first onto the council.
"I've worked so hard over the last four years both in my ward, working with the residents and the community, and also working to represent the community in Barnsley Council to make sure they have a strong voice.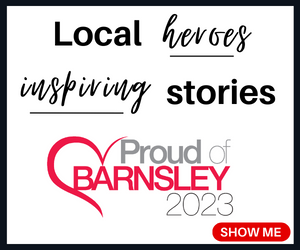 "We've worked hard on building up the Lib Dems and we're now the official opposition to the Labour council.
"I'm so grateful to my residents - you don't win campaigns in the four weeks before the election.
"I've won it over the last four years.
"A resident actually said to me that they hoped I get elected as it would be a really nice thank you for the work.
"That's how it feels - I'm really chuffed and honoured."
Hannah's ward was the only area with three Lib Dem councillors before last Thursday's count - but now there's three.
Dickie Denton received more than 1,500 votes to replace the retiring Labour councillor Harry Spence, who served the ward since 2016.
He now joins Mat Crisp and Steve Hunt as the third councillor for the party.
Will Fielding, existing councillor Peter Fielding's son, was elected in Dodworth, replacing Neil Wright.