AN award-winning Dodworth chippy is offering the chance to win free fish and chips for the rest of the year.
Shaw's Fish and Chips, on Barnsley Road, was named as one of the top 50 fish and chip takeaways in the UK last year.
It was the only restaurant to achieve the award in Barnsley from Fry Magazine.
The chippy was marked on more than 40 aspects of their business - following an unannounced visit - which included the quality of food and customer service.
With the pass mark set at a high 97 per cent, Shaw's scored an impressive 98 per cent - the mystery diner praised the cleanliness of the venue, as well as the 'excellent quality' food and customer service.
This year, to celebrate national fish and chip day on May 27, director Mike Shaw is looking to give back to the community that has helped them so much throughout the pandemic.
He said: "This year, because we've had such a rubbish few years, we're looking to do something for the public.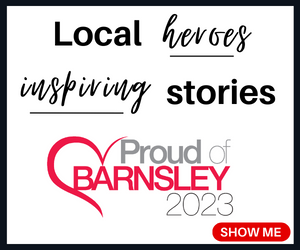 "The community has supported us so much so we just want to give something back.
"We're looking for a community hero who is deserving of free fish and chips for a year.
"We want to recognise someone for all the work they've done."
If you think you know someone who is in with a chance, there's a number of ways you can nominate them.
You can either tag them and explain why they should win on both the Chronicle's and Shaw's Facebook page, or there will be a box inside the chippy itself.
Nominations are now open and the last chance to enter is Saturday, May 28.