A BARNSLEY MP met with local councillors and police officers in her constituency to help combat rising concerns over antisocial behaviour - but admits the policing situation remains 'very difficult'.
Stephanie Peacock, MP for Barnsley East, has been meeting with the local police force to discuss crime and behaviour in her area - in particular in Hoyland and Grimethorpe.
She has also been meeting with local councillors to work on a borough-wide strategy about how to make the community safer.
"I recently had a meeting at Barnsley Town Hall with the police and local councillors to discuss the policing strategy to deal with crime and antisocial behaviour throughout the district," she said.
"This was followed by the bi-annual Police and Crime Commissioner meeting with the other South Yorkshire MPs to discuss issues affecting policing across the region."
One of the main issues raised during the meetings was that of antisocial behaviour in Grimethorpe - a problem which has seen local residents and campaigners.
According to police, there have been 'numerous reports' of antisocial behaviour by youths in the North East ward forcing buses to be cancelled or diverted.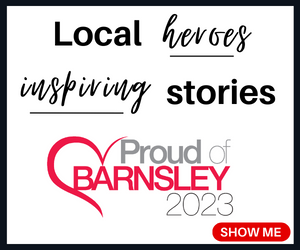 Officers said they have identified some of those involved as a result of patrols they have conducted.
Between March 2 and 7, Stagecoach buses 27, 27A, 27B and 28C did not stop at Grimethorpe Interchange and the 208 service did not serve Grimethorpe at all after 6.30pm due to incidents which 'put both employees and passengers at risk'.
A spokesperson for Barnsley's North East Neighbourhood Policing Team said: "We have received numerous reports relating to groups of youths causing a nuisance to bus services, and these have involved both damage to buses and a number of bus stops across the ward.
"This has resulted in bus services being suspended and diverted which has had a massive ongoing impact on the local community.
Ms Peacock added: "Along with Inspector Pete Spratt, I went on a walk around the affected area in Grimethorpe.
"It was useful to discuss how the police are tackling antisocial behaviour in the area, as well as the challenges which local police officers are facing.
"I also had a walkabout with the local police officers in Hoyland in March around the West Street area."
The Barnsley East MP has asked residents to get in touch with her should any more problems occur, but admits it is hard for police officers.
"The policing situation remains very difficult, both in Barnsley and at a national level," she added.
"There are still too few police officers and over a decade worth of cuts to police budgets means there are huge pressures on both resources and police time.
"The police are working under difficult circumstances to keep us safe.
"I am going to be meeting local police units across Barnsley East to get more localised information for each area.
"I will continue to keep you updated and if there is anything I can help with please do not hesitate to get in touch."