A SENIOR leader in education in Barnsley is hanging up her governance handbook and set to retire this month after a 43-year career.
Karen Froggatt's career started in the town after completing her A-levels, when she went into external audit.
One of her key clients was the Co-op, which had a headquarters in Barnsley, and recognised Karen's talents and she joined the group in 1986 as member relations officer.
Karen's career developed at the Co-op, with her taking on various roles such as regional secretary and national secretarial manager.
She completed a seven-year stint in Dartford before returning to the north, and completed an MBA in 2000.
After overseeing many restructures and changes, Karen decided to leave the Co-op after 27 years in 2015.
During her long career there, she developed a keen interest in the importance of good governance structures and commercial acumen in enabling organisations to fulfil their aims of delivering social good.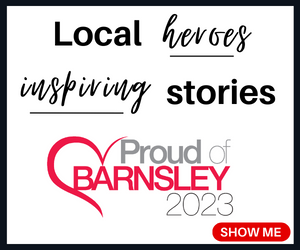 It was this that drew her to Wellspring Academy Trust - where she's been since 2016 - and the education sector.
Wellspring had just seven schools when Karen joined and she has been 'instrumental' in developing systems and processes to effectively manage schools as the number has continued to increase.
Mark Wilson, Wellspring's chief executive, said: "Karen has been an incredible asset and her wealth of knowledge, clear thinking and rigour have had a huge impact on the success of our schools and organisation as a whole.
"Not only is she a truly impressive professional in her field, but she is also a wonderful colleague and friend.
"Her supportive, kind, nature and commitment to making a difference will be very much missed - we all wish her the very best in her retirement."