CAMPAIGNERS' calls for under-fire bus services to be brought into the public's control have been backed by South Yorkshire's new mayor - despite Barnsley Council bosses warning such a move could come with a 'huge cost'.
Oliver Coppard, who took over from Dan Jarvis earlier this month, has already committed to forming a dedicated team in his office to move forward - 'at pace' - with bringing the franchising assessment to fruition.
The cost of the assessment process, estimated at £5m, will be funded by the South Yorkshire Mayoral Combined Authority (SYMCA) and at no cost to Barnsley Council.
It will require bus operators to provide information about their services to help councils and the SYMCA assess the viability of a franchise.
Mr Coppard said: "For too long our communities have had to put up with a declining, underfunded public transport network, with regular cuts to services.
"That's not okay - I'm going to do everything I can to bring about improvements as quickly as possible.
"That's why I've agreed to designate a director with a dedicated team who will take the so-called 'franchising' assessment forward at pace, and I've also taken one of the first major steps in delivering that process.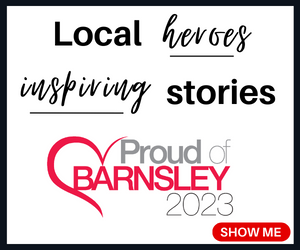 "I'm going to continue to use every lever I have to create a network that works for our communities.
"The government said they want to see a 'London-style transport network' here by 2030 but right now we're a million miles away from that goal and the clock is ticking.
"Without investment from government things are going to get worse, not better.
"I'm determined to fight for a world-class public transport network in our region - it won't be quick and it won't be easy, but that has got to be the goal.
"We're doing everything we can, but they need to put their money where their mouth is - we're done with waiting."
A Barnsley Council report highlighted that if a franchise arrangement went ahead as a result of the assessment, there are likely to be 'further substantial set-up costs over a long period'.
It's expected to take between six and ten years to complete the entire process and warnings that costs could be as much as £200m - potentially having a 'significant impact on council services and taxpayers' - have been issued.
The local authority's deputy leader, Coun Chris Lamb, added: We know how important bus services are to local people - they play a crucial role in connecting our communities and helping grow our economy and create jobs.
"We need to be very clear that there are potentially huge costs involved in this and we must make sure we only enter into a franchise model if we can be absolutely sure it can be funded long-term.
"It's important to fully understand these risks through the assessment process. If this is unaffordable then we reserve the right to withdraw from the process to protect residents' services and tax bills.
"However if the government does provide the funding, it's important the assessment is in place so that we are ready to take it forward.
"We need to approach this carefully and cautiously."