BARNSLEY Hospital is to receive multi-million pound funding to swap out old gas boilers for new air source heat pumps in an effort to increase the site's green energy credentials.
The hospital will benefit from the government's public sector decarbonisation fund - through which billions have been handed out as part of a campaign to not only reduce fossil fuel use and carbon emissions in public buildings, but save taxpayers an estimated £650m by 2037.
Barnsley Hospital will receive £3.729m from the fund - the fourth-highest sum in Yorkshire and the Humber - from the third phase of the scheme.
The first two phases saw a combined £1.075bn issued, with the latest round of grant funding totalling £1.425bn.
As well as air source heat pumps - which, rather than generate heat directly, transfer warmth from the air outside into a refrigerant gas that provides heating or hot water - Barnsley Hospital will also see new highly-insulated roofs and energy management systems.
The government hopes to cut carbon emissions from public sector buildings by 75 per cent by 2037, compared to figures taken from 2017.
Business and Energy Minister Lord Callanan said: "Installing low carbon systems to heat our civic buildings will help to shield public sector organisations across Yorkshire and the Humber from a costly reliance on fossil fuels, especially at a time of high global prices.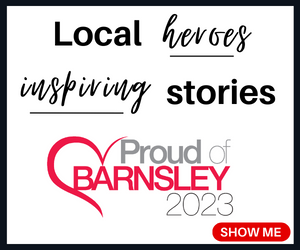 "From installing heat pumps in primary schools in Leeds to connecting cancer care facilities to a low-carbon heat network, this funding will save taxpayers money across Yorkshire and the Humber each year.
"We are making their public buildings cheaper to run, heat and cool."
Barnsley Hospital has launced an ambitious new 'green plan' which sets out proposals for becoming carbon net zero by 2040, which has seen new recycling bins installed, as well as new reusable surgical masks, gowns and caps, and paperless prescribing become the preferred option.
Last month, the hospital introduced its first public charging point and doubled the number available for staff from ten to 20.
A park-and-ride scheme has also been mooted by a recent council committee as a possible solution for longstanding issues with congestion and pollution on and around the Gawber Road site.
Chief delivery officer and deputy chief executive officer Bob Kirton said: "Our need to address the climate crisis has become urgent, the NHS has set the ambitious target to become a carbon net zero organisation by 2040 ten years ahead of the nationally mandated target.
"We are one of the largest employers in the region, and we have a significant opportunity to lead the way in promoting the sustainability agenda.
"We will use our influence to embed sustainability throughout our organisation and the wider region."