BARNSLEY have contacted Neil Warnock about their vacant head coach role, chief executive Khaled El-Ahmad told the Chronicle.
The Reds have drawn up a list of five candidates which are known to include Cheltenham Town's Michael Duff, Burton Albion's Jimmy Floyd Hasselbaink and 30-year-old Manchester United coach Eric Ramsay.
They want to have the new boss in place by June 13, a week on Monday.
Others could be added to the shortlist, one of whom may be veteran manager and former Reds winger Warnock who officially retired earlier this year and holds the record for the most promotions in English football.
El-Ahmad told the Chronicle: "I reached out to Neil and I will be speaking to him again. We haven't got that far with him. There could be more names added to the final list."
Warnock – who has managed 17 clubs across more than 40 years – said in April that he would have liked the chance to return to Oakwell as manager last season and has always spoken highly of his two-season spell with the Reds in the 1970s.
At Oakwell, he would be a head coach without total control over transfers which he has enjoyed at other clubs.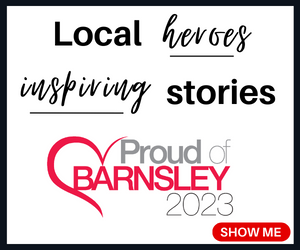 Wages are also thought to be a potential issue.
Another former Barnsley player who has been considered is Mick McCarthy, who is from Worsbrough and began his career at Oakwell before becoming a veteran manager who most recently worked at Cardiff City last year.
El-Ahmad said: "I have spoken to Mick McCarthy. He turned the job down."
El-Ahmad confirmed he had not spoken to Chesterfield boss Paul Cook while he also said Martin Devaney would not get the job.
Devaney, the former Reds winger and youth coach, was caretaker for the last three games of the 2021/22 season after Poya Asbaghi was sacked following the Reds' relegation to League One.
El-Ahmad told the Chronicle: "Martin is one we have discussed and spoken to. He is not one of the final five after discussion but he will have a first team role next season."
Asked what Barnsley are looking for in candidates, El-Ahmad said: "To fit our high press and counter-press style, to have experience within British football or understanding of it. Have they won promotion at some point? Some have and some haven't.
"They are all a bit different, we think we have to cast our net wide because you might think you want this person then you speak but he doesn't want the job."
He added: "There are three buckets. One is very experienced, one is up and coming with not much experience and the other is what I call a solid candidate with some seasons behind them.
"We want a manager who wants to come to Barnsley.
"It has to be the right fit."
All the known candidates are British-based, El-Ahmad said: "We did the same search as previously, in this country and other countries.
"But some foreign coaches we had interest in didn't qualify because of Brexit, and some didn't have interest."
Candidate Duff took Cheltenham to their highest ever position of 15th in League One last season after promotion the previous campaign.
The 44-year-old is a former team-mate of Devaney's at Cheltenham before he moved to Burnley – playing more than 600 club games as well as earning 24 caps for Northern Ireland where he was born before being raised in Bedale, North Yorkshire.
Hasselbaink is a legendary Premier League striker who played for Chelsea, Leeds and Atletico Madrid among others.
He is in his second spell with Burton Albion, having led them into League One in 2015 before failing with QPR and Northampton Town.
After returning to the Brewers in January last year, he has guided them to two 16th-placed finishes in League One.
Warnock, 73, has promoted Sheffield United, QPR and Cardiff City to the Premier League while his most recent job was with Middlesbrough who sacked him late last year.
The Reds' squad are due to return for pre-season training in three groups from Monday.
The first will be players who did not feature much last season, followed a week later by those who played slightly more then the regular first teamers are due back on June 20.
El-Ahmad told the Chronicle: "Last year when players went into off-season, there was no plan.
"We didn't give them the best opportunity for the club to prepare.
"This season every player has a personal programme that will be followed and tracked.
"We decided that the best way to make them physically ready, after speaking to the players, was to have three groups."