JULIE Anne Quay says she 'had to protect the club I care about' by replacing Paul Conway as the nominee for a group of New York-based investors on Barnsley FC's board.
The Australian businesswoman was – along with her husband and three anonymous investors – part of a group that was represented by Conway at board level on a four-year agreement that expired late last year.
They then decided to break away and nominated Quay as their representative, leaving themselves with 20 per cent of the club and Conway with eight.
Conway and Chien Lee were then voted off the board with Quay and Jean Cryne added to it.
Quay told the Chronicle: "If we didn't care, we wouldn't have said anything.
"What drove the change is that we are passionate about the club. I can't say too much but we had to protect what we are doing and we care about it.
"With the new board, there will be much more involvement with the actual club, from meetings with people at the academy, the community initiative and those in charge of the fan experience.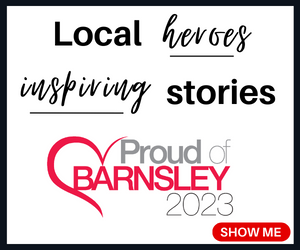 "I am planning to be involved quite a bit and be there a lot."
Who are the other investors in her group?
"They are leading investment professionals who are based in New York.
"Not one of them owns more than nine per cent. They are choosing not to disclose their names right now. But they are great guys. They are fans of the club who watch everything that is going on.
"All the board members are very comfortable with their involvement and their intentions."
How did she get involved in the club?
"The opportunity was presented to my family company (in 2017) and we jumped on it. We're huge fans of the sport.
"We have been following so many things – the managers, the ins and outs, the wins and losses. We have multiple subscriptions on multiple laptops to watch the games."
Julie Anne, who has lived in the USA for decades, runs VFILES which provides funding and mentorship for people entering the fashion and music industries, while she is chief executive of Alt Press magazine. She has been described by chairman Neerav Parekh as a 'marketing and branding expert'.
"I am an entrepreneur in creative spaces and have championed underdogs my whole life because I am one.
"I relate to smaller towns.
"One of my philosophies has always been learning the rules then turning them upside down. The three languages I speak are fashion, music and sport.
"I look at Barnsley and think 'what a brilliant stadium, what a passionate group of fans with an incredible history.'
"Everyone talks about data all the time but the thing that is most important to me is the data you can't measure.
"What does it mean when you score, you win or when you get relegated?"
What does she believe she will bring to the Reds?
"I am a brand expert and Barnsley is a brand, even if you might think of it as a town and a community.
"How can we develop Barnsley as a global brand? There are fan centres in New York, LA and Sydney.
"To me, it is a worldwide opportunity.
"I am in the fashion business.
"What can we sell? What should we make? We won't compromise the traditional football focus of the club."
When put to her that previous board members had made similar statements with little action, she told the Chronicle: "I am not promising anything. I am just going to try my best. The club motto is pretty much that actions speak louder than words."