A ROYSTON man gave a speech encouraging support for the charity which helped to save his life at an Oakwell showcase event.
A Yorkshire Air Ambulance event was held to showcase the lifesaving work of the charity - and featured a personal talk from Steve Croft, who was saved by the crew.
It was held at Oakwell Stadium, where on a Barnsley matchday in September 2018, Steve collapsed just minutes before the Reds' League One game against Burton Albion.
He was saved with the help of a defibrillator by medical staff from both clubs as well as paramedics, before being flown to Sheffield's Northern General Hospital by the Yorkshire Air Ambulance, which landed on the pitch.
Stephen celebrated his 65th birthday two weeks ago, a milestone he may never have reached if it wasn't for those lifesaving actions at Oakwell.
"Yorkshire Air Ambulance came to my help, and since then I've been a regular volunteer and fundraiser," he said.
"I'll be forever grateful for all the assistance they provided me with at the time - particularly the first responders, who sometimes get forgotten about despite being so crucial.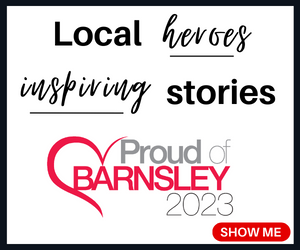 "Hopefully the event showcased the charity's work for people who support them already, but also for those those who might consider contributing to them.
"When people have an out-of-hospital cardiac arrest like I did, very few survive - and I might not have if it wasn't for them.
"Barnsley FC have been very supportive of the charity, particularly since my medical episode - so it was perfect to hold the day there."