MULTI-TALENTED Jack Land Noble has spent a career playing other characters - but he's now adding another string to his bow.
Lamproom Theatre stalwart Jack's most recent work was the Coalfield Symphony - a collaboration with producer and musician Rob Cooper that spans genres from symphonic rock to stripped-back piano ballads with a vein of 'theatrical sensibility'.
He's also been a country cowboy and pantomime dame, and is now adding another string to his bow with 'Jacky and his Celtic Soul' - a new project fusing Irish folk with Northern Soul, funk and rockabilly, inspired by greats such as Van Morrison and the Dubliners.
It's the first time his name - albeit with an added Y - has been on the cover, and while the record released today is bookended with clips of Jack playing concert secretary in a fictional working men's club, it's a more personal chapter in his growing catalogue.
"My grandma's side are all from Dublin, so I've grown up with that sense of pensiveness and melancholy," he said of the album titled '...Fáilte', Gaelic for 'welcome'.
"We can all play characters - it's what I do for a living - but it's nice to have a vein of truth to it.
"It's an extension of myself, immersing myself in that heritage.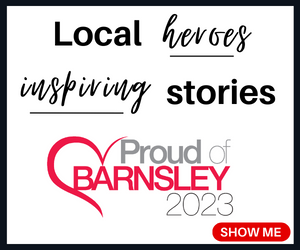 "I came up with 100 different names, but Jacky is what I've been called since I was a kid. It's nice to have my name on the cover."
He again collaborated with Rob, who runs Studio 5B in town and mixed and mastered the album while Jack was away for panto season.
It sees the singer backed by a ten-piece band, who will accompany him on launch night at the Lamproom on Saturday, June 25.
The first half of the evening will be a solo set by 'Jacky' before his 'Celtic Soul' join him for the second set.
"It's the perfect location for it, with intimacy and faultless acoustics," added Jack.
"It's a bit of a double meaning in that the second half will represent the inner soul, but they're also literally a Celtic soul band.
"On paper, it seems an odd concoction but it does seem to blend in a fashion.
"It's fusing all my musical passions into something people can get into - it's accessible, and not too weird, anyway."