AFTER-SCHOOL fitness and boxing classes will now be held every Monday at a village club - with the support of a local firm which is sponsoring the sessions.
Amco stores manager Shaun Marsh - a former professional boxer - is hoping to make good use of his experience of boxing and kickboxing, as well as football coaching and working with Mencap, at the after-school sessions at Dodworth Miners' Welfare.
The venue, off High Street, was on the verge of closure four years ago but is now the site of a concerted effort to breathe new life into what committee members believe is a unique community asset.
A 'Colliers' Monday' event was held earlier this year - harking back to a tradition which would see the club open during the day for miners who'd worked long hours over the weekend.
But the event also saw members combine their efforts with Age UK Barnsley after the pandemic's recognised effects on isolation and loneliness among the elderly.
The hope is the club - which would once be frequented by more than 2,000 mineworkers and their families - can become a self-sustaining community hub, making use of its facilities and location within Dodworth.
Trustee Paul Hilton said: "There are all sorts of things starting up.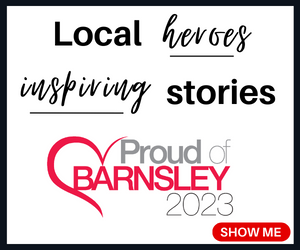 "We know we'll never be a professional boxing set-up, but as a gym the facilities are ideal.
"It has produced some champions in the past.
"We're in a position to go forward, with the help of the community that this place was built with in mind.
"If this saves one young person from going down the wrong path, the job's done."
The club is holding a gala day on Thursday and those interested are invited to come along and see the facilities on offer.