RULES preventing patients of different sexes from sharing the same ward were breached twice at Barnsley Hospital over a recent six-month period, according to NHS data.
The drive to eliminate mixed sex wards was put in place in 2010 to afford patients more dignity, with NHS trusts fined £250 for each breach - aside from in exceptional circumstances such as intensive care.
The fine was dropped in April 2021 - following a Covid-enforced pause in acquiring data which lasted from March 2020 to September 2021.
Then from October to this March, Barnsley Hospital recorded two breaches of the rules - amid a national surge which saw breaches rise to 16,576, the highest number for the period since 2010-11.
In 2019-20, there was not a single recorded breach at Barnsley Hospital.
Charity the Patients Association said the figures were an indicator of a need to restore services to pre-pandemic levels.
Chief executive Rachel Power said: "The figures for March are of great concern - mixed sex wards are an affront to patients' dignity.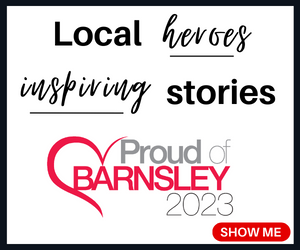 "No patient wants to receive intimate, personal care on a mixed sex ward, and it's the sort of stress that doesn't promote recovery."
Jessica Morris, from independent health think-tank the Nuffield Trust, added: "These situations will be distressing for patients, but staff are left with little choice.
"Breaches for mixed-sex accommodation were unfortunately already common across NHS trusts before the pandemic and are a symptom of hospitals running constantly close to capacity.
"The impact of Covid has seen performance against many targets slip further out of reach."
An NHS spokesman said: "The reported breaches illustrate the ongoing pressures on NHS providers during the Covid-19 pandemic.
"NHS staff work hard to maintain our patients' privacy, dignity and safety - and most trusts have eliminated breaches."