AN investigation found dangerous electrical products are being sold online to vulnerable Barnsley residents, leading a charity to urge a local MP to back their safety bill.
The investigation, which was led by leading consumer safety charity Electrical Safety First, found several listing from and near Barnsley of 'dangerous' electrical products for sale on both Facebook Marketplace and eBay.
Of the products found, the defects ranged from the risk of electric shock, to energy saving devices which pose a serious fire risk.
Dan Jarvis, MP for Barnsley Central, has been selected as part of the House of Commons Bill ballot draw and now has the opportunity to pick a Private Members' Bill to take through the House of Commons.
Electrical Safety First is now urging the MP to adopts its Sale of Goods Online (Safety) Bill which would close the loophole whereby online marketplaces are not responsible for the goods listed by third party sellers.
Martyn Allen, technical director of the charity, said: "Unfortunately, Barnsley isn't an exception to the widespread issue of dangerous electrical goods being sold online.
"Our investigation shows how local residents in Barnsley are being put directly at risk from dangerous goods due to an unjust gap in the law.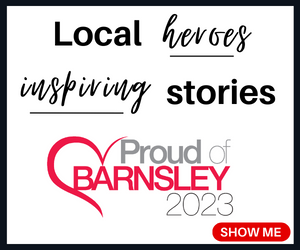 "We urge Dan Jarvis to take up our bill so that people in Barnsley, and around the country, can be safer from the dangers of substandard electrical goods sold online."
The charity received no response from Facebook, but an eBay spokesperson said: "We welcome the information provided to us by Electrical Safety First and we have removed these items.
"We take product safety extremely seriously and our close working relationships with stakeholders, including the Office for Product Safety and Standards and Trading Standards, are an important part of our global product safety strategy for keeping our platform safe.
"Our portal enables authorities from around the world to remove listings of unsafe products within two hours and as of today, 182 agencies have been onboarded, and more than 32,000 listings removed.
"We also have automatic block filters in place, aimed at preventing unsafe listings.
"These filters blocked 7.4 million listings in 2021 and are updated on a regular basis.
"On the rare occasion that an unsafe product does make it onto site, we swiftly remove it and take enforcement action against the seller, which can be in the form of a warning, suspension or ban."