MY commute is a bit of a pain - it's monotonous, it's dull, it's busy and it's littered with middle lane-hogging motorists whose licences should be revoked.
Despite my love of involving hard-riding sports cars with manual gearboxes, there simply is a time and place for those - the mundanity of the M1 between junctions 45 and 37 certainly is not that.
So, what do I want to make that chore a little easier? I want an automatic gearbox, a diesel engine with bags of torque, all-weather ability, practicality and comfort.
And guess what? I've found the perfect car: the Skoda Octavia VRS.
It has 197bhp, it'll return 50mpg with relative ease, it'll do the 60mph sprint in seven seconds, boasts a 150mph top speed, has a brilliant seven-speed DSG gearbox, four-wheel drive and - in this test car's case - estate practicality making it a top-drawer car for all occasions.
There's a petrol variant with 45bhp more but given rocketing unleaded prices, fill-ups will be regular occurrences and while manufacturers are moving away from diesel, they're still undeniably good given the unrivalled range they offer. What's more, they give better real-world pace - this supposedly new engine has a plethora of emissions-reducing kit to make it better for the environment, too.
It's always been a handsome-looking car in every generation, but Skoda's designers have properly nailed it this time round. Estate cars are just cooler than saloons through my eyes - always have been - and this one looks good from every angle. Open the driver's door and there's a pair of cracking VRS-badged seats, familiar fixtures and fittings from the Volkswagen-owned family - certainly no bad thing given their supreme quality - and quality materials.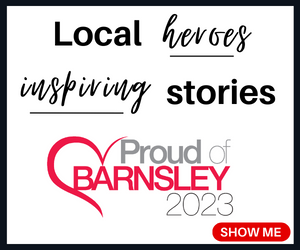 On the move it's everything you'd expect it to be - it's comfy, its gearbox is a dream, the steering is weights up well through corners and it's secure, planted and assuring thanks to its four-wheel drive system. Grab it by the scruff of its neck - it's a VRS, after all - and it can be hustled along at a good pace despite its extended size and near-1,500kg weight.
It's punchy, too. The torque comes in not much after 1,500rpm and although it's out of puff not long after, it's typical of a diesel in that there's a small-but-potent window of power where it does its best work.
It ticks every box - it's family-friendly and has masses of front, rear and boot space, but it'll keep keen drivers more than entertained. The diesel-powered Octavia VRS is the perfect daily car and for £40,000, it really does take some beating.
How many other relatively affordable family cars that are this spacious and can deliver up to 65mpg on long runs are also genuinely quick? 'None', is the answer.