A WOMAN has been left homeless after a caravan was deliberately set alight in a suspected arson attack - which spread to her home and caused more than £60,000 in damage.
Firefighters from Dearne, Barnsley and Doncaster stations were called to Snydale Road in Cudworth at around 6.15pm on Saturday.
They spent more than two hours battling the blaze - and rescued the family dog from the home - before they left the scene.
South Yorkshire Fire and Rescue confirmed the blaze was started deliberately.
Sarah Flood, 45, is currently living with her dad, 77-year-old John Wilson, having been left without a home.
She told the Chronicle she could have lost her life if she had been at home when the fire started.
"I'm just so angry and shocked - I've lived in the house since 2014," she said.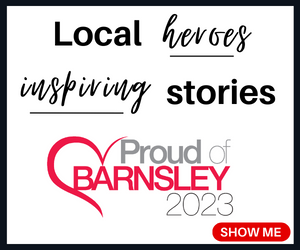 "The insurance people have been out and they've boarded it up temporarily but I'm a bit scared about the two top windows because all it takes is for something to touch them and then they'll smash.
"I've been in touch with Barnsley Council and we're waiting to hear back about a flat in Sheffield.
"I will go to it, even though I've got some work in Barnsley.
"My four-year-old dog Tilly was in the house but luckily she managed to get out.
"I could have died if I was in there - it's just frightening."
Sarah believes there's around £65,000 of damage.
"I'm living with my dad now but he's just too old for this," she added.
"The fire burnt the neighbour's fence and all the bins are gone.
"If my neighbour's car was there with fuel in it, it could have taken out the whole street.
"I'm scared to go back there because of this. I've been left homeless."
Sarah's daughter, 18-year-old Chloe Jubb, found out the news whilst she was at work and rushed straight to the scene to make sure all was well, calling those who set the blaze 'scum'.
"On the CCTV it shows three people set fire to the caravan which then spread to the house," she said.
"You can see them going into the caravan and smashing it up, setting it on fire and then staying inside until the fire got bigger.
"There's no way you can live in the house now because they burnt out all the electric so you can't turn anything on. The back door has burned out and the kitchen has got smoke damage.
"I came straight from work and when I got there I managed to calm the dog down. Someone could have died."
South Yorkshire Police confirmed to the Chronicle that an investigation is ongoing to determine the cause of the fire - and they are working alongside South Yorkshire Fire and Rescue officers.
A spokesperson added: "Police received a report on Saturday, June 11 at 6.40pm. It was reported a caravan on Snydale Road, Barnsley was on fire causing damage to two neighbouring properties.
"Nobody was injured. Officers attended and are continuing with enquiries."