'DEEPLY concerning' figures have revealed one in three families - thought to be struggling due to the cost-of-living crisis - are not taking advantage of their children being eligible for free school meals.
The number of Barnsley pupils in receipt of free school meals has climbed 36 per cent since 2018.
In the year to May 2018, 6,496 youngsters were in receipt of free school meals but that had rocketed to 10,117 by the year to May 2022.
The trend has been branded 'deeply concerning' by Barnsley Central MP Dan Jarvis, as the cost-of-living crisis pushes residents into hardship.
"The significant rise in the cost of living is a concern for everyone, and we're doing what we can to offer help and support," he said.
"We're working hard with partners in Barnsley to support families during these challenging times.
"These trends are deeply concerning to see and chime with the countless conversations I have had with families across Barnsley who are struggling to make ends meet.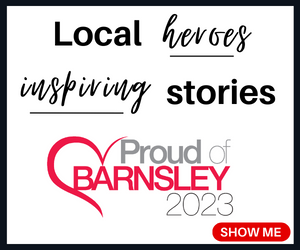 "This is the devastating reality of the Conservative's cost-of-living crisis and a damning indictment of the government's complete inability to help people live with decency and dignity.
"A tax hike on working people, a callous Universal Credit cut and now spiralling energy and food bills.
"It's shameful that Barnsley families and children are paying the price for the Conservative's failures, the government must urgently step up support to get people through this very tough period."
Free school meals are available to children who have parents receiving benefits or are on incomes of less than £7,400.
The pandemic coincided with a small year-on-year increase in pupils needing free school meals in Barnsley - between the end of the 2019/20 and 2020/21 academic years, 4 per cent more children became eligible for them.
A child in need is defined by the government as a child who needs support from their local authority to maintain a decent standard of development and education.
This includes children with disabilities and special educational needs, young carers, children who have committed crimes, and those with parents in prison.
Coun Trevor Cave, cabinet spokesperson for children's services at Barnsley Council said 30 per cent of eligible families don't take up their free school meals, and encouraged them to apply.
"Having regular, nutritious food has a huge impact on a child's health, helping them to have healthy, happy lives," said Coun Cave.
"We've seen an increase in children receiving free school meals in recent years, but we know there are still families not using this support.
"Around 30 per cent of eligible families don't take up their free school meals.
"To find out more and apply, search 'free school meals' on Barnsley Council's website or call 01226 787787 and press option three, we'll be happy to help."