SINGER Bette Wernick - whose recent television appearances fronting a band of over-64s have given her a 'new lease of life' - will perform this weekend to raise money at Cawthorne's Open Gardens event.
The weekend will see green-fingered residents in one of the borough's most picturesque villages open up their gardens for visitors to enjoy.
Bette, 78, will perform two fundraising sets for local charity the Exodus Project on Sunday at a garden in Cliffe Hill.
The singer, who in the 1970s performed in the BBC's house band, has found renewed fame after 'Rock Till We Drop' was aired earlier this year.
It saw her joined by musicians - whose dreams may have been ebbed away over the decades - who came together to eventually play the main stage at Isle of Wight Festival.
"My next door neighbour has the most fantastic garden," said Bette who now lives in Cawthorne having moved from Monk Bretton to London as a 21-year-old.
"This is the first time I have sung since the programme went out and I'm looking forward to it.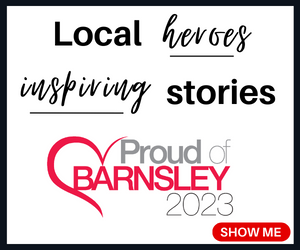 "The programme was very popular. I'm hoping it will lead on to other things."
Activities and competitions for children will also be put on, along with other live music.
Visitors will also be able to enjoy a model steam railway, a British birds of prey display, and an arboretum, at the event which has not been held since 2019 due to the pandemic.
Free parking will be available and visitors have been urged to ensure roads remain clear and accessible, a free shuttlebus will also be running around the village linking the gardens.