JOE ACKROYD knows his fellow Barnsley people 'suffered a lot' during the relegation season but has predicted a bright future at Oakwell and in the town in general.
The 19-year-old midfielder from Darfield is hoping to break into the Reds team this season, having made his debut in the FA Cup win over Barrow in January then spent four months on loan at Czech side Vyskov, while Barnsley were finishing last in the Championship.
Ackroyd told the Chronicle: "It was a tough season for everyone. The fans suffered a lot.
"But we have to look forward now, it's a new season with new ambitions.
"Barnsley is coming up in the next two or three years. Not just with football, you look at the town centre and the developments.
"The people of Barnsley have a lot to look forward to in the next few years and hopefully we can put smiles on people's faces."
Ackroyd played more minutes than anyone else in the first friendly of the summer on Saturday, a 3-1 win at Worksop Town.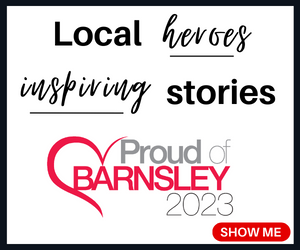 "It was good to get the first run-out. I feel fit and strong and ready to go.
"I am happy to play the most minutes. Every minute counts at this stage.
"I am just hoping to build on last season and play more regularly in the first team."