A look at the players in each position currently at Oakwell
STRIKERS
Carlton Morris might be the most important cog in the precarious machine Barnsley are attempting to construct this window.
There is a strong argument that he is the player they should do everything to keep above all others, although it will depend on what bids come in for him and who they can recruit.
With Cauley Woodrow sold, the departure of Morris would leave the Reds very low on proven goal threat and in need of some excellent business in the transfer market or for the likes of Devante Cole and Aaron Leya Iseka to spectacularly turn around their Oakwell careers.
Whether Morris stays or not, the Reds are likely to look to bring in a new striker – potentially with out-and-out pace to add something different to the attack.
Iseka, who was poor for most of last season after a promising start, is expected by many to leave this summer but played and scored in the first friendly.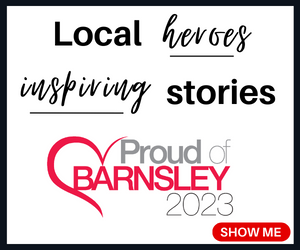 Cole, 27, is the oldest player at Oakwell following the departure of Woodrow and the most experienced in League One, having played 158 games at that level – with 32 goals, one every five matches. He impressed in the friendly but, of course, it was only a friendly.
The Reds also have teenager Aiden Marsh – who will be looking to build on his goal in his full debut in April – and last season's under 23s top-scorer David Bremang.
The absence of Victor Adeboyejo, although he was far from a proven goal-scorer, deprives the Reds of a physical presence who can hold the ball up and a very hard-working character who would buy into Duff's philosophy whole-heartedly.
Duff has said he may use a 3-4-3, with wide forwards, but prefers a 3-5-2 with a pair of strikers up top. The likes of Jack Aitchison and Luke Thomas are other options, although not out-and-out strikers.
Forward Aitchison, although not a prolific scorer or assister in League Two last season, played every game for title-winners Forest Green and surely deserves a chance to compete for his debut having spent his two years as a Barnsley player out on loan.
MIDFIELDERS
One of the debates likely to simmer at Oakwell and in the fanbase this summer is whether or not to add a more experienced player to what looks like a promising but very young set of central midfielders.
One of the main issues last season – although there were plenty – was that Barnsley inexplicably decided to go into a Championship campaign with central midfielders who were all under 23 and mostly had barely played one full senior season. It would surely be an error to think they can do so again as, even though League One is a significant drop in quality, it is a physically tough and demanding division in which leadership and knowhow in the centre could be crucial.
It does not necessarily have to be a 30-year-old with hundreds of Championship games on his CV, but at least one player in their mid to late 20s with more experience in the EFL might just redress the balance that the Reds got so badly wrong last season.
Chairman Neerav Parekh suggested, after the ousting of Paul Conway and Chien Lee from the board, that Barnsley would now be willing to bring in such a player and there is no upper age limit on their incoming signings.
But they are still keen to develop young talent and may be reluctant to sign someone who might block a prospect's development unless they add a lot to the side.
How they recruit in this area might be instructive to whether the new board have learned the lessons of last season – when the Reds were a football factory not a football team – and might be crucial to how they fare this season.
New boss Michael Duff generally likes to play three central midfielders.
What are his current options?
Romal Palmer has moved to Turkey and Callum Styles is unlikely to remain at Oakwell for this season.
Herbie Kane, a 23-year-old with more than 100 games at League One and Championship level combined, is as close as the Reds currently get to an experienced central midfielder.
He has returned to full training after injury, and impressed in the third tier with Oxford United last season.
Josh Benson, 22, could be revitalised after a difficult first season at Oakwell by working under his former Burnley under 23s coach Duff. But he needs to improve his physicality and awareness while playing in a structured midfield with others doing some dirty work to let his footballing abilities shine. Benson limped off with an injury in the first friendly.
Matty Wolfe, also 22, is the next great hope out of the academy and certainly showed potential in the Championship earlier this year.
But he is clearly still raw and would probably benefit from a been-there-and-done-it midfielder next to him.
New signing Luca Connell, 21, is another highly-rated talent but his only football in the last three years has been in the Scottish third tier while teenager Joe Ackroyd will be looking to make his league debut for his hometown club after a promising loan spell in the Czech second division.
Will Hondermarck is also an option although he has been used more often at right wing-back last season, and on Saturday.
Luke Thomas, a natural winger, did well in central midfield on Saturday while his pace and direct running may give Barnsley something few others in the squad have. He would be the more attacking of a midfield three if he played there.
Clarke Oduor would be another option for the 'number ten' role but is yet to prove he can consistently compete in senior football.
A new attacking midfielder may be high on the Reds' transfer list.
CENTRE-BACKS
Michael Duff, a former central defender, almost exclusively plays three centre-backs so the Reds would ideally have six in their squad.
Michal Helik is highly likely to leave Oakwell this summer, while Mads Andersen's future is unclear as the Reds would like to keep him but may be tempted by bids that meet their valuation. Those two have been the mainstays of the Barnsley defence for the last two seasons and the loss of both would be a major blow.
Two centre-backs have arrived.
Robbie Cundy appears to be an impressive signing ready to slot straight into the starting 11, with Conor McCarthy, another tall and dominating arrival.
Liam Kitching is one of several players who needs to step up this season after a mixed first campaign in the Championship.
With Jordan Williams having shown he can excel in a back three, the Reds have options in that position – with youngsters such as Jasper Moon and Jason Sraha as back-up.
GOALKEEPERS
There have not been many times in Barnsley's history when they have, in theory, had more strength in depth in the goalkeeper department than now.
Brad Collins and Jack Walton, who have exchanged the number one role for more than two years, have been joined by New Zealand international Jamie Searle, while the Reds also have highly-rated England youth stopper Kieran Flavell.
That feels like too many goalkeepers for a League One squad.
Searle – who is 21 and yet to play a senior club game – is not thought to have been brought in as a replacement for either Collins or Walton, although he could end up being one.
Collins was one of the top-performing goalkeepers in the Championship last season and could return there this summer, although it appears unlikely with goalkeepers very rarely sold at this level and money tight at all clubs.
If Collins stays, Walton – who will be 25 next season – may want to find regular football elsewhere following a ten-year stint at Oakwell.
LEFT-BACKS
Barnsley have not signed a left-back permanently for four and a half years since they brought in Dani Pinillos in January 2018.
In that time, they have converted left-footed players such as Callum Styles – expected to leave this summer – and Clarke Oduor into the left wing-back role or used right-backs there such as Jordan Williams.
Remy Vita impressed on loan last season but is not expected to return.
The only natural left-back at the club currently is Charlie Winfield who is yet to make his debut after picking up a serious injury which is likely to keep him out for most of 2022, having impressed on loan at Esbjerg last year.
Kareem Hassan-Smith, a teenage right-back, played there in the second half on Saturday, after Oduor performed well there in the first.
Barnsley will ideally find someone with defensive stability but also the potential to get forward well and deliver high-quality crosses.
The Reds have looked at Kiki Afonso who, at 27 with experience in Portugal's top flight, could add depth to a problem position as well as much-needed experience.
RIGHT-BACKS
If Callum Brittain and Jordan Williams are both fully fit and at their top level, then right wing-back would probably be the most hotly-contested position in this current Barnsley squad.
Williams could also play in the back three, having impressed there defensively and with his bursts forward.
Brittain, should he stay at Oakwell despite apparent interest from Championship clubs, has the tools to be an excellent League One player – especially if he can recover some of the confidence he lost last season, ideally with his first competitive goal for the club early on.
He wore the captain's armband on Saturday, played well and smashed in a fine strike.
Will Hondermarck and Jordan Helliwell can also play there as well as central midfield.