I'LL be honest - I never really 'got' the obsession with Land Rover Defenders until a few years ago. Sure, I appreciated their coolness - chiefly because they've effectively stayed the same for decades - but to drive they were woeful so I wasn't really a fan.
As time's gone on, I've come around massively, mainly due to the simply gorgeous, last-of-the-line Heritage Edition which signalled the end of its frankly incredible 67-year lifespan. Now, I look at black-on-black 90s in the classifieds obsessively, wondering if I could stomach the body roll, slow acceleration and theft-friendly bumpers and grilles which are, apparently, a dream to prize off.
The new Defender has brought out many differing opinions; some love it, some hate it, some believe it's a gigantic step up on the farm workhorses of old and some believe it's just another big, expensive SUV for well-to-do mums to do the school run in.
The older versions have always served a purpose for their owners. Most made their way onto farms and were used, abused but were kept for years, becoming a loved family member.
While new Defenders are now a common sight - many in wonderfully opulent specs, far-removed from the mud-splattered predecessor - there's a version that won't spark discontent as it's true to its roots.
It's called the Hard Top - a strange name which implies there's a convertible version (there isn't, thankfully, and it isn't following that hateful soft-topped Evoque's example from a few years ago) - but it actually harks back years in the Defender range.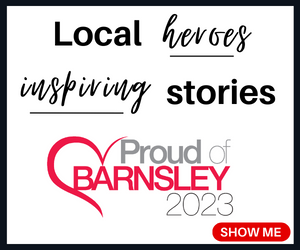 It refers to early light commercial vehicle (LCV) variants, which came with a removable roof, but the historic moniker is a useful distinction.
There are three handy seats in the front, but none in the back - not even fold-away versions - so you're left with a cavernous rear that could swallow up just about anything you could throw at it.
I'm one of the people who absolutely loves the new Defender's looks - it's cool from every angle, I think it's clearly a descendant of the original - front lights and the dinky rear lights especially - and from the outside the Hard Top, which costs from about £45,000, doesn't look much different from its Knightsbridge siblings.
It has fantastic steel wheels in white, the Tasman Blue paint is a traditional hue, and its jacked-up ride height all combine to make it look ridiculously cool through my eyes. The only real giveaway is that the rearmost side windows have been replaced with solid panels.
Slip into its driver's seat and you'll immediately notice that it's a massive vehicle - the bonnet is high, long and wide - everything inside feels chunky and hard-wearing thanks to its clever, wipe-clean plastics, and it's an imposing thing to both look at and sit in. There's no doubt it'd stand up to a working life and you'd expect the rubberised materials to be rugged.
Underneath, the Hard Top retains the regular Defender's four-wheel-drive system, which makes it very capable off-road, and uses the very impressive 3.0-litre, six-cylinder diesel which offers surprising pace and brilliant fuel economy for such a large thing.
The 'Terrain Response' system makes it simple to set up the car for different conditions, and in its highest off-road air suspension setting, it powers on and climbs up muddy hills with relative ease - there's no way a farmer could even scoff at that.
This is the thing with the new Defender, and particularly the Hard Top: its capabilities on fields and farms were never really in doubt, but what Land Rover's done to absolutely transform its on-road manners is nothing short of astonishing. It's comfortable, it brakes well, it steers like you wouldn't really believe possible and its steering wheel actually feels like it's linked to its front wheels - an absurd notion in years gone by.
It's a fantastic creation and anyone who criticises the new Defender really should drive one - it's impossible not to be impressed by what it does.