LONG-AWAITED work which will see Yorkshire Water install alarms at flood-ravaged properties following a 'once-in-a-century' weather incident - which left some residents unable to return home for a year - has been hailed as a step in the right direction.
Once installed, devices will monitor the water level within the combined sewer gullies using a pressure sensor which sends an alert remotely when a rise is identified.
The devices use a wireless network to enable Yorkshire Water teams to identifying trends in how sewers are performing during normal weather conditions and spells of rain.
Increased levels in gullies can indicate potential blockages or damage within the sewer network which are restricting flow, according to the utilities firm, which is what occurred in areas such as Lang Avenue, Lundwood, and Grange Lane, Cundy Cross in November 2019.
Met Office figures revealed the three-month period that followed was the wettest since 1891 - Barnsley had more than double its average winter rainfall in 2019/2020 at 425.4mm.
Flooding incidents at both - which occurred when the River Dearne burst its banks during a prolonged spell of rain - sparked complaints over 'uninsurable' homes and gullies not being up to scratch.
Henry Dixon, business transformation manager at Yorkshire Water, said: "This project represents a significant investment and forms a key part of our ambition to increase the technology in operation across our network.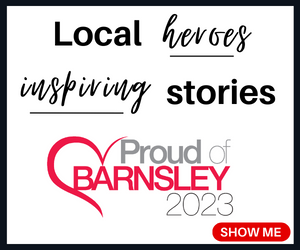 "The devices will provide vital insight into the performance of the network, allowing our teams to monitor flows and understand network performance remotely.
"A successful pilot project helped to prevent sewer flooding in homes and gardens, improved our customers' experience by alerting us to blockages before they caused a problem and saved time and cost on visits by attending proactively to resolve problems before they caused flooding.
"The expansion of the project will ensure we can quickly identify potential problems and mobilise our teams to investigate the network before there is an impact on our customers or the environment."
Work totalling £17.2m on so-called 'shovel-ready' projects - secured from the South Yorkshire Mayoral Combined Authority - will also protect an estimated 2,000 homes and dozens of businesses.
Flood prevention on Lang Avenue, culvert replacements on Birthwaite Hill in Darton and Bulling Dyke at Low Valley, and riverbank strengthening on Netherwood Road in Wombwell, will also be prioritised.
Embankment repairs at Worsbrough and Elsecar reservoirs, the creation of a flood plain at Smithies, sewer work at Great Houghton, and river dredging on the Dearne on Church Street, Darton, will follow, before a Barnsley-wide culvert condition probe begins in 2024.
Barnsley Central MP Dan Jarvis, who played an integral role in securing the cash during his time as South Yorkshire Mayor, added: "After the devastating floods I fought for government funding to protect us from a repeat of the scenes.
"A key part of this is using natural solutions to cut flood risk, like tree-planting and land management, because it doesn't just tackle flooding, it helps with nature recovery and gets us closer to our target of net zero carbon emissions by 2040 at the latest.
"Climate change is leading to increased rainfall which hugely increases flood risks, but by introducing nature-based solutions to the mix we can break the cycle."