IF I picked the perfect ingredients for a countryside drive the car would - 100 times out of 100 - be a hot hatch. Their uncanny knack of fitting tight, twisty roads like a glove mean you're not worrying about grazing an eye-wateringly expensive, low-slung carbon splitter and you can instead concentrate on why the car of choice was created: the thrill of driving something built purely for enthusiasts.
There's been many stand-out, pumped-up hatches over the years - 182 Trophy, 200 Cup, Williams, R26R, Trophy-R… the list really is endless and although it's always been dominated by the French, the greatest of all time comes from Japan and it's hands down the best I've ever driven.
The 'normal' Honda Civic Type R is an extremely trick bit of kit - think of it as the Porsche 911 GT3 of the hot hatch world - but this, the 100-unit, sold-out Limited Edition, of which just 20 are in the UK, is the equivalent of a GT3 RS. Don't let its uninspiring moniker fool you - it's about as special as it gets.
Outside - apart from its 'Sunlight Yellow' paint, which last appeared on magnificent EK9 Civics and DC2 Integras of yesteryear - it's pretty much standard Type R fare: giant rear wing, bonnet scoop, big brakes, triple-exit exhaust. Peer closer, though, and you'll see a few more details, including forged wheels which are wrapped in Michelin's dry-biased Pilot Sport Cup 2 tyres.
That choice of sticky-when-warm rubber immediately hints at its intentions as they're very reliant on dry weather - it's a sunny weekend car, one that would excel on a track - so you'd never use it as a daily driver in all conditions up and down the monotonous M1 due to a nagging fear of aquaplaning.
It's also been on a 40-odd kilogram diet - found thanks to a lack of sound deadening, those wheels and the lack of media system or air conditioning - but much remains the same as the car it's based on is so good to start with.
Open the LE's door and you'll find a spartan interior, not quite to the level of Renaultsport's hardest hot hatches as there's a rear bench capable of carrying three, but it's not far off. The choice to retain that simple thing - often ditched for a pointless roll cage - is a masterstroke as it's practical.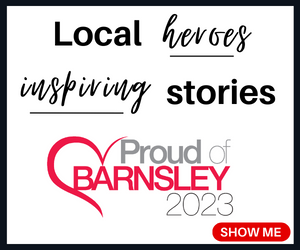 The seats remain the same as the 'normal' Type R (why change them when they're great anyway?) and in front is the same steering wheel, albeit wrapped in alcantara and without the usual volume control for the binned stereo. There's a teardrop-shaped gearknob and a blanking plate where the infotainment system used to call home.
Prod the starter button and it doesn't appear much noisier than before, it's just that your senses are heightened given the lack of distractions. Depress the clutch, select first gear and you're away - the steering's heavy in an almost non-power assisted way and the ride has a hard, no-nonsense edge all previous Type R owners will be familiar with.
Commuting is fun, but only while the novelty is there. Tyre noise is loud on the motorway, the lack of music doesn't make sense when you're going about your journey as the soundtrack isn't special enough and those Cup 2s terrify when it's anything but warm and dry. However, persevere, take the bull by the horns, search out a tricky road and you'll be in hot hatch heaven before too long.
Given the standard Type R has been and continues to be my favourite hot hatch because of its frankly laughable ability to cover ground and how single-minded it is, it should come as no surprise to read that the LE is even better. It's dialled up to 11 in lighter form; you feel its reduced weight through every aspect whether that's acceleration, handling, steering or braking. Its 316bhp 2.0-litre remains unchanged - as does its 5.8-second sprint to 60mph and its 169mph top speed - but it punches much harder when it matters as it's got less weight to pull. The in-gear pull is eye-opening in third and fourth and the way it piles on speed means it's an extremely fast car, way more pacy than something like VW Golf R or an Audi S3.
Three settings remain - Comfort, Sport and +R - which each progressively up the ante and offer very different traits to the Type R experience. Get in the car and it'll be in Sport in its default mode; this is a good thing as it's probably the best balance, but it takes seconds for curiosity to get the better of you before you select +R. It considerably weights up the steering, it brings in clever rev-matching on down changes, sharpens up throttle response and of course alters the front dampers' rigidity. It suits the car's crazy look, its feel when you're behind the wheel and gives the experience you crave from a car of this type. However, there's a catch: it soon becomes a little too harsh when you're on a typical countryside road, just too stiff, so Sport is soon called upon. If you take your cars on track, +R would be great, but it requires smooth roads and if they're not, it's just too much.
The steering feel is fantastic - heavy, but communicative and trustworthy - and the handling feels out-of-this-world good on those Cup 2s. When they find temperature, their heart-stopping traits when cold diminish and they become your best friend - reliable, full of grip and utterly addictive to lean on to the point you just cannot believe how capable they are. In the wet, forget it - you'll pussy-foot around and they'll spin up well into third gear.
Star of the show? Literally every aspect is phenomenal, but it has to be the gearbox. This side of a manual Porsche 911, nothing - and I mean nothing - comes close to it. You find yourself working it, sneaking in perhaps unnecessary shifts, just because it's so damn good and the precision of it is other-worldly. It's mechanical, it's a joy to use and shows how important manual transmission - unfortunately a rare ingredient in modern performance cars - truly is and praise ought to be lavished upon Honda for staying true to its manual-only Type R roots. Whether or not that lasts into the future remains to be seen, but you'd hope the engineers behind the car would do anything they can to retail something so integral to the experience.
Driving the LE - a family-sized hot hatch with no creature comforts and with tyres so compromised - on the mundane commute doesn't make much sense. Get it on a good road and it makes perfect, beautiful sense. It's you, it and nothing else to distract you from what this greatest Civic Type R is all about: the thrill of driving. The standard car's a masterpiece in its own right, but the Limited Edition is the best hot hatch I've ever driven - and by some margin.