A YOUNG artist will be given residency in a new studio established in Worsbrough Mill's picturesque surroundings.
The studio space, above the Grade II*-listed site's cafe, has been created by the Cooper Gallery and will welcome Georgina Oldknow - who won the gallery's prestigious Sadler Award last March - on a six-month residency.
The 20-year-old former Barnsley College student won the residency in another open art prize at the Cooper Gallery, the 'Cooper Prize 21', and is held in high esteem by tutors.
Denise Jelly, principal of Barnsley College sixth form, said: "Georgina was a great student, she worked really hard and was very passionate about the work she produced.
"This is a really great opportunity for her to have a space where she can produce that work.
"It enables her to develop as an artist.
"As a college, we're all about supporting young people to transform their lives and move forward."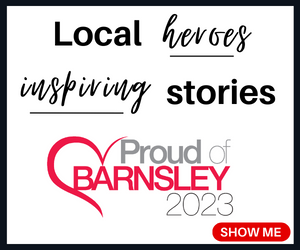 Denise said the college may explore further opportunities to work with Georgina to engage current students.
"We're always looking at opportunities to be able to support students - one of the things that we always like is to have our students coming back to talk to current students," she added.
"Those opportunities to work creatively with students as an artist would be fantastic."
Worsbrough Coun John Clarke added: "Thank you to Lynn Dunning and all the cultural side at Barnsley Museums for exploring this option.
"It's a beautiful setting.
"We'll be looking forward to meeting Georgina."
Coun Robert Frost, cabinet spokesperson for place, said: "We hope the space will offer the opportunity to be creative and the facilities Georgina needs to develop her skills.
"Barnsley is a place of possibilities and Georgina is proof that hard work and determination can lead to great things."