AN avid fundraiser took on his biggest challenge yet for Barnsley Hospice as he cycled more than 4,000 miles to raise vital funds.
Allan Kenealy, 69, from Cudworth, has been raising money for the hospice for a number of years.
Despite being diagnosed with arthritis, he didn't want it to slow him down and during lockdown he cycled almost 1,000 miles - the equivalent of Land's End to John O'Groats.
But this time, he took it a step further.
"I've got an exercise bike and I've been on that every night so I thought I'd do a bit of charity work," he said.
"Last time I went from Land's End to John O'Groats but now I've gone from Barnsley to Qatar for the World Cup - it was 4,335 miles.
"I started it on January 1 and managed to complete it last weekend.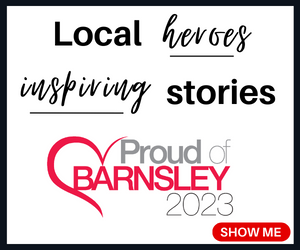 "It has been hard with fundraising this time because it's financially difficult for everyone but I'm happy with the donations.
"I don't know exactly how much has been raised as it's still being counted up."