BARNSLEY'S councillors have unanimously agreed to write to government ministers to express their growing concerns due to residents' rocketing bills having declared a 'cost-of-living emergency' yesterday.
At yesterday's full council meeting, a motion was put forward by Couns Richard Denton and Will Fielding - who both represent the Liberal Democrats - relating to recent events which have seen average energy bills climb by £708 a year.
Cross-party councillors backed an idea for local authority bosses to write to Secretary of State for Work and Pensions Therese Coffey and called for the government to reduce VAT to 17.5 per cent for one year, restore a weekly £20 supplement for Universal Credit claimants and extend free school meals to every family relying on benefits.
It comes after former Chancellor Rishi Sunak revealed the government would impose a £5bn 'windfall tax' on energy firms profiting from the rises in May.
A council statement said: "On April 1, Ofgem increased the energy price cap by 54 per cent.
"In light of the increased energy price cap, the average standard tariff energy bill
will increase by £693 per year - the average pre-pay meter energy bill will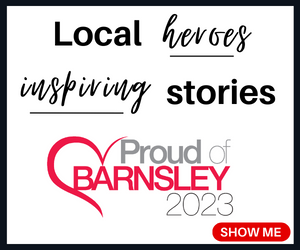 increase by £708 per year.
"As well as this, Barnsley foodbanks distributed food parcels at a rate of 3,200
per 100,000 people - a total of 7,265 parcels.
"The council notes the decision taken in June 2022 to impose a 'windfall tax' on the super profits of oil and gas companies and to redistribute this as a one-off payment of £400 to households later this year.
"The tax was called for by both Sir Ed Davey MP, leader of the Liberal Democrats, and Sir Keir Starmer MP, leader of the Labour Party.
"Though it is welcome, the council believes it does not go nearly far enough and the government should be doing much more to support local people through the cost-of-living crisis.
"This council therefore declares a 'cost-of-living emergency' and calls on the government to immediately reduce the standard rate of VAT from 20 per cent to 17.5 per cent for one year, saving the average household in Barnsley a further £600 this year.
"They should immediately restore the Universal Credit supplement of £20, which was cancelled by the government in September 2021, and extend free school meals to all those families on Universal Credit."
Coun Denton, who represents Darton East, added:
"We are in the midst of a generational cost-of-living crisis that will disproportionately impact the most vulnerable in our society and we must act now.
"We must act here in Barnsley and central government must act in Westminster - as a local authority it's vital that we all work together to press the government to take action."