FLOOD prevention works are to be stepped up at a watercourse following years of issues.
The dike - which flows under Station Road - has concerned residents whose homes are nearby following two incidents in 2019 and 2020.
The William Saunders Partnership (WSP) have been appointed under the 'North Yorkshire Framework' to work with the council's flood risk team to progress the scheme.
Staff from WSP have visited the site this week to start survey work required on the watercourse, and a study is underway to assess its existing water flows.
It is thought a sewerage pipe which runs under Station Road is suffering from a blockage or form of collapse, meaning water cannot escape quick enough, resulting in previous flooding.
The survey work will determine whether the sewerage pipe is the cause of the current issues.
The council are also working closely with the Environment Agency to secure extra funding.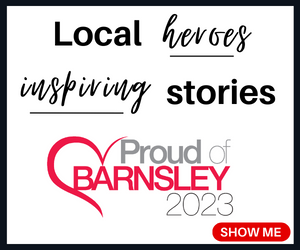 Coun Kevin Osborne said: "It's clear Barnsley Council's flood risk co-ordinator Edward Allen is no slouch - He said he'd get this sorted, he delivered.
"However this is just the start and the job's not finished yet."
Linda Wilding, a member of the Low Valley Flood Group, added: "Edward has achieved more in six months than any other co-ordinator.
"He has been consistent, asking locals for further information - we as a group are being consulted and listened to."