MORE than 10,000 people in Barnsley are suffering with long Covid, shock new figures have revealed.
Long Covid could be one of the major 'legacy' effects of the pandemic, health leaders have warned.
It is not common knowledge, but there are more than 200 symptoms of long Covid, affecting ten of the body's organ systems.
Some of the most common include fatigue, 'brain fog' and a high temperature, all of which are made worse after exercise, mental exertion or stress.
Among the hundreds of symptoms of long Covid are a shrinking penis and testicles, whilst a recent study found links between Covid-19 infection and erectile dysfunction.
The annual GP survey, which assesses patients' experiences of healthcare services provided by GP practices, polls patients in thousands of practices across the country - including 32 in the NHS Barnsley Clinical Commissioning Group (CCG) area.
In the poll, patients were asked if they were still experiencing symptoms more than three months after they had first contracted Covid-19, that could not be explained by another medical condition.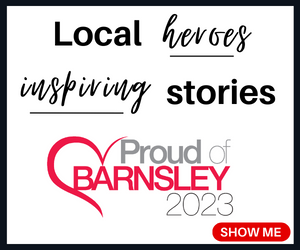 Of the 3,075 people who responded in Barnsley, 156 - or 5.1 per cent - said they had symptoms of long Covid.
When applying this rate to the latest population of Barnsley, it means more than 10,200 people aged 16 and over in Barnsley could be suffering from lingering health problems.
The Long Covid SOS charity have called on the government to stop putting its 'head in the sand' and to take immediate action to reduce the growing number of long Covid sufferers.
Ondine Sherwood, co-founder of the charity, said most sufferers are unable to receive any meaningful treatment - and figures are likely to be higher due to patients not knowing they have the condition.
She said: "The government needs to acknowledge that this is a major issue impacting a significant proportion of the population and that it will lead to a massive burden of ill health on the NHS, on society and the economy.
"The government needs to stop putting its head in the sand and start to act."
The long-term effects of coronavirus are not yet known, but health professionals already believe the condition is already having an incredibly detrimental effect on people's lives and are calling on more work to be done to understand what could happen.
The Department of Health and Social Care said more than £50m has gone to help scientists understand the virus' long-term debilitating effects, while the NHS has committed more than £220m to support with ongoing symptoms.
A spokesperson added: "The best way to protect yourself from Covid is by getting the vaccine, and our world-leading programme has delivered over 150 million jabs."
More than half a million vaccinations have been given in Barnsley alone since the start of the rollout programme.
Almost 190,000 residents - 84.7 per cent - have had at least one jab, whilst more than 80 per cent are double jabbed.
Almost two thirds of the borough have also had their booster vaccine.
Almost 100,000 cases of the virus have been reported in the town since the start of the pandemic, with more than 6,700 reinfections.
The current rate of infection - 231.8 per 100,000 residents - is among the highest since March, with 575 people testing positive for the virus in the past seven days.
Meanwhile, 79 patients have been admitted to Barnsley Hospital with Covid-19 in the last seven days.
A total of 55 are currently on site - the highest number since April - and one patient is on a medical ventilation bed.