A CHARITY set up by a woman whose son took his own life will open their second charity shop next week - and she's hoping no-one will have to suffer the same fate.
Mathew James Fullerton hanged himself aged just 38 in October 2020 after a lengthy struggle with his mental health.
His mum, Sue Nortcliff, of Little Houghton, described Matthew as a funny, clever man who had many friends, shown with hundreds of people lining the streets of Middlecliffe at his funeral.
Sue told the Chronicle it took almost a year to pass before she first cried and since then she's been full steam ahead with her new charity MAT (Mental Awareness through Talking).
She said: "We've been having a 'cuppa and a chat' sessions at Audrey's Cafe in Darfield, at Swinton House Club and at the Snap Tin Cafe in Goldthorpe.
"We've been trying to fundraise to get people somewhere safe to go.
"We opened our first charity shop at Audrey's three months ago and it's been going really well.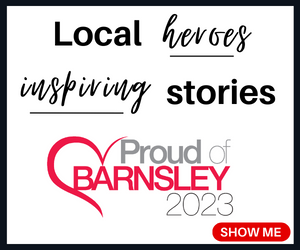 "The support has been so good from the public and we've had lots of donations
"Subsequently, we're going to be taking over the shop next door with kids' clothes."
Sue is hoping to open the new shop by the end of next week.