A JUDGE said a construction firm made a 'serious dereliction of duty' as they were sentenced following the death of young Conley Thompson seven years ago.
The seven-year-old was reported missing to police on July 26, 2015 when he didn't return to his Worsbrough home after playing with his friends.
Despite extensive search efforts, Conley was not located that night but the following morning he was found dead inside a 23-cm-wide plastic pipe on a building site, off Bank End Road.
The site belonged to Leeds-based construction firm Howard Civil Engineering.
They pleaded guilty to two charges - failing, as an employer, to ensure that persons not in its employment are not exposed to risks to heir health and safety and failing to ensure that necessary steps were taken to prevent access by unauthorised persons to a construction site - at Barnsley Magistrates' Court in March.
At yesterday's sentencing at Sheffield Crown Court, the firm were fined £600,000 - reduced from £950,000 due to their early guilty plea - and will be forced to pay the first £150k instalment in the next 28 days.
Judge Jeremy Richardson QC told the court: "The fine which is to be imposed in this case is no reflection of the value of the life of the eight-year-old boy who died in the tragic circumstances of this case.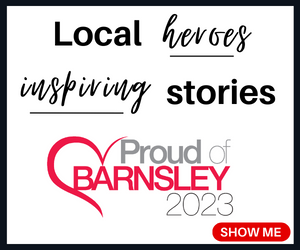 "His life as all human life is of infinite value.
"The fine to be imposed is a reflection of the seriousness of the crime that was perpetrated by the defendant company.
"It is my view the failure of the defendant company to have adequate perimeter fencing on approximately three-quarters of the site, when it was as plain as plain could be that children would be attracted to what they would perceive to be an adventure playground in which where there was heavy machinery, dangerous terrain and all the other legitimate but dangerous impedimenta of a building site, which taken together and with children left unsupervised, amounted to a potential death trap.
"The company was aware of the risk, but did very little about it.
"That was a serious dereliction of duty.
"The culpability of the company was high.
"I do, however, recognise this was an otherwise responsible company which had all the correct policies, but they were not implemented."