THE 'decimation' of fire crews able to tackles blazes in Barnsley has been laid bare in a report with a 25 per cent fall in the number of firefighters over the last decade.
Statistics from the Home Office show there were the equivalent of 603 full-time firefighters in South Yorkshire at the end of March last year.
A decade ago there were more than 830, and the year before last there were 613 - meaning there's been a significant drop in the number of firefighters able to support Barnsley residents when they need it most.
The cuts were evident a fortnight ago as crews struggled to attend all the fires in Barnsley, with the fire service calling a 'major incident' to help with the sheer number of blazes.
It meant fires were prioritised in relation to risk to life and risk to property, with residents being asked to only call 999 if their life was at risk.
The service was completely overstretched, receiving more than 2,100 calls from across the county and being sent to 228 incidents.
Residents of Woodland Drive in Kingstone spoke of the desperation they felt as flames tore through gardens before spreading to six homes - four of which have been completely burnt to the ground, seriously damaging the other two - in ultra-fast time.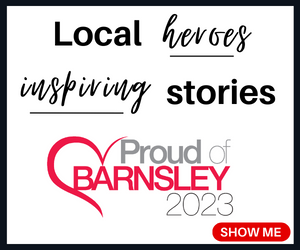 They tried in vain to allay the flames with hose pipes while fire crews arrived but the ferocity of the fire overwhelmed their efforts.
Chief Fire Officer Chris Kirby said scenes like last month could happen again due to the number of firefighters currently in the area.
He added: "I have worked within the fire and rescue service for almost 24 years and I cannot recall such an unprecedented level of demand, in such difficult conditions.
"As the surge in calls ramped up, our control staff and officers had to prioritise incidents based on risk to life and property.
"On occasion, we had to leave fires burning that were not affecting life or property to attend other, more serious incidents.
"Normally, if we experienced a high demand such as this, we could request support either regionally or nationally - but the difference was that almost every single fire and rescue service was experiencing the same thing.
"If the record-breaking temperatures we saw are a sign of things to come and we experience days like it more and more, then the whole sector needs to be better equipped to deal with such extreme levels of demand."
Global campaigning network Greenspace have said there has been an 'alarmingly' consistent rise in wildfires, and without urgent government action the problem will only worsen.
The Fire Brigades Union have subsequently slammed the government for 'decimating' the number of firefighters.
Riccardo la Torre, FBU national officer, said: "That is outrageous complacency in the face of rapidly rising temperatures.
"Fire and rescue services should plan and prepare for foreseeable risk, yet it is clear they are not doing that.
"Put simply, further heatwaves will result in more wildfires, and the fire and rescue service is unlikely to be able to cope.
"Firefighters face a climate emergency at work and a cost-of-living crisis at home."