ALMOST 1,000 homes and businesses have been burgled so far this year, the latest figures revealed by South Yorkshire Police show.
The statistics, from January to July 27, show 736 homes were targeted as well as 243 business premises - a total of 979.
Central and Kingstone wards account for the majority of the incidents, while villages in the Dearne were also singled out in the police progress report into what is being done to curb rising figures.
Now the shock figures have prompted force bosses to pledge action to tackle the problem.
The Chronicle can reveal 410 hours of patrols have been conducted in the last quarter - from April to June - as work to combat the crime stepped up, yielding 21 arrests of key suspects and 169 checks on convicted burglars who were on curfew orders.
Crime prevention help for residents whose homes are close to previously-burgled properties will also continue, after more than 2,000 people were visited over the three-month period.
Operation Shield will be stepped up, where residents in burglary-prone communities are given crime prevention assistance including the use of 'smart water' marking, where the contents of their home are marked with an invisible but unique fluid which acts as a 'fingerprint' so stolen property can be easily identified.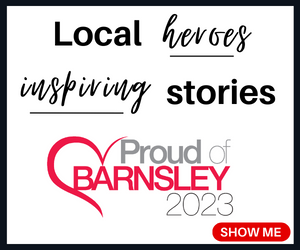 That means it is immediately unattractive to criminals because if caught with such items, they can be linked to the crime.
The figures are contained in a report by chief superintendent James Abdy, who said: "Through our engagement and prevention plan, we provided thousands of forensic marking home protection kits as part of Operation Shield, where we go door-to-door and at community engagement events.
"There were 300 residential burglaries committed during the three-month period between April and June alone.
"Intelligence analysis indicates that our most recent burglary hotspots have been in Dearne, Kingstone and Central wards.
"The reduction of such offending remains a key district priority, with significant efforts to tackle offending and bring offenders to justice."
The April to June total - 300 - represents a rise of 55 on last year's figure for the same months.
However, positives have been noted by police, whose stats show January was the worst-hit month this year with 135 reports, while June had just 83.
Dr Alan Billings, South Yorkshire Police and Crime Commissioner, added: "A burglary is not something that just happens to us and then we move on - it's not just about losing property.
"It feels like a violation because the place we live is an extension of ourselves.
"There are high numbers of residential burglaries in our part of the country, higher than similar areas elsewhere.
"This is why I have said to the police that I want to see them make burglary one of their top priorities.
"We have to get on top of it and each month when I ask the district commanders to report to me on how their officers are performing, I ask them to talk about what they are doing to combat burglary.
"I am pleased to say that Barnsley officers are being very active."