Analysis of Barnsley's 2-1 loss at Derby County on Saturday. The visitors were 2-0 down at the break but pulled one back in the second half and finished on top.
FANS CLAP GUTSY DISPLAY DESPITE LOSS
YOU WOULD never have guessed, by the reaction of most of the 1,363 Barnsley fans at the final whistle, that they had just witnessed a 16th loss from their last 19 away league games.
After watching in the baking heat as their team recovered from a poor start to match one of the promotion favourites and narrowly miss out on a point they deserved, the majority of fans warmly clapped the players off.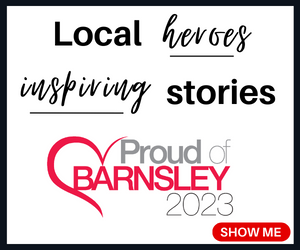 It was a flawed performance by the Reds, but full of heart and character - as they were well on top in the second half - while the likes of Josh Benson produced excellent displays.
This game was reminiscent of the 4-2 loss in Sunderland in the Reds' last League One campaign - an early season defeat against a promotion favourite in which they fell well behind before showing they can compete with their hosts.
They eventually finished above Sunderland and other fancied teams, and will hope for something similar this season albeit with a much less proven and experienced squad while the division has become more difficult to get out of.
DERBY UNLIKE MOST LEAGUE ONE OPPONENTS
Derby's squad is surely unlike any assembled before in the third tier.
Apart from former Barnsley goalkeeper Joe Wildsmith, 26, Derby's 18 included eight players 21 or under and nine who are 29 or older.
The Rams' players had made more than 2,000 Championship appearances collectively – more than most teams actually playing at that level.
They had brought in a host of experienced Championship and Premier League players as well as a couple of young loan signings to add to their academy products who are in the first team squad.
One of the new men is former Barnsley captain Conor Hourihane who played a key part in both goals then set up James Collins who missed a huge chance for 3-0, sliding wide five yards out and kickstarting Barnsley's strong last half hour.
County's expected wages have raised eyebrows since they were deducted points last season for breaching financial fair play rules, although they have just been taken over by a new owner and have the cash generated by home crowds of about 30,000. It is a totally opposite approach to the cost-cutting mission at Oakwell.
PRESSING TWEAK LEADS TO DOMINANT SECOND HALF
Michael Duff was part of the Cheltenham Town side who won promotion on the final day of the 1996/97 Southern Premier League season, overtaking Leroy Rosenior's Gloucester City. He will hope to reel in Leroy's son Liam's Derby with whom he engaged in a tactical battle.
The Reds' press had been hit and miss in the first half but, after the break, they penned in Derby's right-sided players so the ball-playing hosts had to go to their left, where Barnsley regularly won the ball by hunting in packs and tackling well.
There were times in the second half when Duff's side almost constantly won the ball then launched attacks - but just lacked some quality and some luck in the final third, having given themselves too much to do by conceding poor goals.
REDS POOR IN BOTH BOXES
Derby, arguably, have got better since relegation whereas the Reds' quality is lower in certain areas - especially up front after the sales of Cauley Woodrow and Carlton Morris.
Their starting strikers here, James Norwood and Jack Aitchison, each missed big chances.
Aitchison has shown some decent movement and workrate in starting the first four games of the season but needs a goal to boost his confidence. He also hit the bar and was denied a clear penalty on the opening day at Plymouth.
Norwood is still getting up to speed after joining midway through pre-season so will hopefully start taking those chances when he is slightly sharper.
There were also issues at the other end. The first goal was terrible defending from a set piece with Brad Collins making a rare error, while Duff said Conor McCarthy - who scored the own goal - and Liam Kitching could have cleared it. They lost the ball for the second after overplaying then, like at Plymouth on opening day, a scorer was left unmarked to pick his spot.
BENSON OUTSTANDING IN MIDDLE
Benson was the visitors' best player, scoring for the second time in four days and setting up two big chances.
He was an important part of the press and looked like a leader - talking constantly and marshalling his team-mates.
It is too early to know if he has truly turned a corner but, if he can repeat that form throughout the season, he will completely turn around a Barnsley career which got off to a poor start last year. He believes being fully fit, after Covid and injuries, is the key factor but he also looks more confident, concentrated and driven - allowing his obvious footballing abilities to be showcased.
Benson's injury-time corner was headed just wide of the top right corner by Mads Andersen, under pressure from a defender. The captain was gutted afterwards but had produced another good individual display in the middle of the back three.