Michael Duff called James Norwood's red card 'idiotic' and 'unacceptable' after a 3-0 home loss to Lincoln City in the EFL Trophy on Tuesday.
The experienced striker elbowed Jay Benn on 23 minutes when the Reds were 2-0 down.
Head coach Duff told the Chronicle: "It was an idiotic red card from the most senior player at the club.
"It's unacceptable. He knows that. He's let himself and his team-mates down, there's not much more to say. I have told him what I thought but not had a longer conversation with him yet."
Lincoln had netted in the 15th and 17th minutes, the second goal being after goalkeeper and captain Jack Walton ran out of his goal but kicked straight to Teddy Bishop who found the empty net.
Duff said: "It was another mistake by another more senior player. But I can handle honest mistakes. People will make them. It's easy not to make them in the stand.
"He was punished for it. Jack has been here long-time and I don't think he will have made many mistakes like that.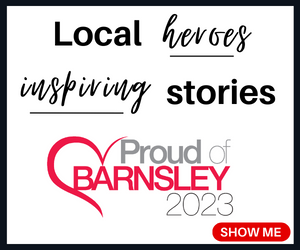 "The first goal has come from people running off our players which can't happen. It's become a bit of a trait, it happened on Saturday. It needs to be addressed, it's to do with desire and not letting your man run past you - nothing to do with technical ability.
"Five mad minutes cost us the game, killed it as a spectacle. It became about not getting thrashed. It's shame for the people who came out to watch and for the young players."
Duff gave debuts to Hayden Pickard, Harrison Nejman and Danny Benson, off the bench, while teenagers such as Aiden Marsh, Joe Ackroyd and Fabio Jalo also played. They kept the score at 2-0 before an injury-time third.
"The pleasing thing was the young lads stuck together. They had been thrown into the mire. We have talked about mentality and resilience. I was disappointed the last goal went in because they ran their socks off in a dead game.
"They will be better for it because sometimes you need to come through adversity to understand how hard the game really is."
Herbie Kane made his first appearance after a pre-season injury but was taken off after 34 minutes.
"He was only ever going to get half an hour. With someone who has been out a long time, I don't like warming them up, sitting them down and them playing the last half an hour. We kept him loose for played him for half an hour."
Duff watched the game from the West Stand with Martin Paterson and Martin Devaney in the dugout. They communicated by ear pieces.
"I just wanted a different view. We played the same shape as Saturday and I wanted to look at a few things I thought we could do better, but that got ruined when we went down to ten men so I didn't get much benefit.
"Also Pato is new to the dugout and so is Davvers so it's experience for them. I'm not an old hand but I have managed a few hundred games. I did it last year and will do the same again this year."
On transfers, Duff said: "We're close to one deal. Hopefully it will get announced tomorrow."
Josh Benson and Jordan Helliwell came off injured in the first half at Ipswich on Saturday. Duff said: "Josh has a chance for the weekend. It was a precaution with his hamstring. Jordan's was a proper thigh pull and he's out for six to eight weeks."
Young midfielder Ackroyd, who replaced Kane, said: "Obviously we are disappointed. I don't think 3-0 reflected the game at some points. We were well in the game but five minutes killed us with two goals and the sending off. It's an uphill task from there but we stuck to our task, and limited their chances. It's a tough night but we have to move on."