BARNSLEY Central MP Dan Jarvis has called on the Ministry of Defence to review the handling of a war hero's medical treatment.
The former army major and Afghanistan veteran, has known Doncaster's Ben Parkinson for a number of years and is urging for a review of his case.
Ben is the most severely injured soldier to survive the war in Afghanistan, but his family and local charities have had to cover a significant amount of his medical treatment expenses.
Dan said: "Ben is a hero who's sacrificed everything for our country.
"It is beyond shameful that he and his family have had to fight - every step of the way - to secure the treatment he both needs and deserves.
"It's just not right that having been so badly injured the MoD don't cover the full costs of his care.
"It's completely unacceptable that he has to rely on the goodwill of charity and the generosity of family.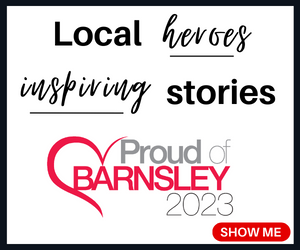 "It's also particularly frustrating that the MoD have been so difficult to deal with.
"Given the entirely understandable concerns expressed by Ben's family it's only right that ministers now review the detail of Ben's circumstances to ascertain whether the military covenant has been breached and if so, what they're going to do to put things right.
"That's the least Ben deserves after everything he's done for our country."