AN ambitious project to revitalise 900-year-old ruins and provide an income stream for the site's future have been revealed - just months after it was warned the historic site could be lost forever if vandalism continues.
Plans to boost tourism at Grade I-listed Monk Bretton Priory, off Grange Lane, have picked up pace after the site was named as one of just four Cluniac monastic sites in Britain selected for UNESCO 'World Heritage' status.
Cluniac Federation visitors said the priory is one of the clearest and best-preserved sites they've visited in Europe - but yobs have been targeting the site and it has received more police patrols as a result after stakeholders lodged their concerns.
Two local groups - Jolly Good Communities and the Friends of Monk Bretton Priory - are now looking at different ways in how its future can be preserved and have asked residents for their opinions through an online survey.
It comes after the success of a medieval-themed event in May, which pulled in crowds with a series of Cluniac and history-related activities.
A spokesperson for the site said: "Some suggestions already made include the restoration of two unused buildings - the monks' admin building and the cottage - which could possibly be brought back into use as a community space and a community-run cafe.
"Jolly Good Communities, the Friends of Monk Bretton Priory and English Heritage want to look at ways to revitalise the site and turn it into a true community asset used by all sections of the public.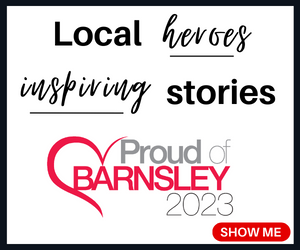 "This consultation is to establish the thoughts of people and organisations about the priory and what activities could take place on site.
"Feedback received will be used to develop funding applications to relevant bodies that will seek to deliver some of these ideas."
Founded in about 1154 by a local landowner, Adam Fitzswaine, it was a daughter house of the rich Cluniac priory at Pontefract.
However, within 50 years bitter quarrels had broken out between the two houses, as Pontefract sought to retain direct control of Monk Bretton.
The dispute was only resolved in 1281, when Monk Bretton seceded from the Cluniac Order and became a Benedictine house.
In 1295 it housed 13 monks - the exact same number as at its closure in November 1538 during the dissolution of the monasteries.
Henry VIII sent the famous Thomas Cromwell to take control, accompanied by William Blythman who bought it and lived there.
It was also owned by the sixth Earl of Shrewsbury, who was gaoler of Mary Queen of Scots, and married to Bess of Hardwick.
The priory site - now owned by Barnsley Council - changed hands several times over later centuries, before being placed in state guardianship in 1932.
Sir Steve Houghton, leader of the council, added: "The Mill of the Black Monks is part of a wider area of significant heritage interest in Monk Bretton, which also includes Monk Bretton Priory.
"Barnsley Council fully recognises the importance of the Monk Bretton Priory site, and the surrounding area, both to the residents of the borough and visitors to Barnsley.
"As a Grade I-listed building that sits on the National Heritage List for England, it is a unique heritage asset for the borough and part of Cluniac monastic history.
"We want to ensure that the site is appropriately preserved and provides benefits for the people of Barnsley and visitors from further afield."