PARENTS of yobs causing havoc could have their tenancies ripped up if the behaviour of their children does not improve in the future.
Darfield's three councillors - Kevin Osborne, Pauline Markham and Trevor Smith - have been contacted by concerned residents who say they have seen a surge in antisocial behaviour.
Incidents have left residents in fear - and have prompted the councillors to take immediate action.
Coun Osborne told the Chronicle: "Myself, Coun Smith and Coun Markham have received numerous contact from residents on Nanny Marr Crescent, Nanny Marr Road and School Street about a spike in antisocial behaviour in and around the area.
"The behaviour seems clustered around the Tesco and has an impact on the bus stop and bus services.
"It's an unusual spike - we decided to contact the council's Safer Neighbourhood Team and South Yorkshire Police for them to take immediate action.
"I'm particularly pleased to hear the response when they had managed to identify four of the offenders.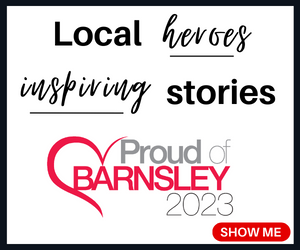 "They were given a behavioural warning - the first step of further legal action."
Some of those running riot in the area have parents who have a tenancy with Berneslai Homes - and the last course of action could be to remove them from the property.
"We're also aware some of the young people are living with Berneslai Homes tenants," he added.
"We've advised Berneslai Homes and the next step is to persuade the tenants to contribute to the community and become good neighbours.
"The long-term effect is that they could lose their tenancy - it's not a quick process.
"We have to give people appropriate time to do the right thing.
"We believe most of the antisocial behaviour is from people under the age of 18.
"Because of that many different agencies are involved - it's not a quick win."
Both Kevin and Pauline visited the new Tesco Express store in the area, and were told a number of staff were forced to take sick leave due to the stress caused by the yobs.
"Pauline, being an UDSAW (shop workers' union) representative, was shocked to learn that some of the staff are taking sick leave due to the stress of poor behaviour by a minority," he added.
"They've also taken physical steps, I believe by restricting access.
"It's a pity that this new store has to take action like this."
Recently, new state-of-the-art CCTV cameras were installed across Darfield - and Coun Osborne wants youngsters to be under 'no illusion' that they will get away with their behaviour.
"It's been a long campaign by the councillors," he said.
"They're like those in the town centre and are really good quality.
"There's one by the war memorial which looks across the park.
"Those who are determined to vandalise equipment should be under no illusion they will get away with it."
A spokesperson from Berneslai Homes told the Chronicle: "We are aware of ongoing antisocial behaviour in the area and are working with Safer Neighbourhood Services to take enforcement action against the perpetrators and continue to support residents and the wider community affected by this."