HE's done it - Jim Morton has now completed his trek around the entire British coastline.
The Penistone dad-of-three set off back in April 2021 the day after lockdown ended to fulfil a lifelong dream and to raise money for the Gurkha Welfare Trust.
And on Tuesday, 8,870 miles and 534 days later, Jim, 62, finished the marathon effort in Lymm in Lancashire.
"I was really emotional all day - I can't believe I have finished," said Jim, who still has approximately 50 miles to walk to get home to Penistone.
"I have done it and I suppose I could just get in the motorhome now and we could drive home but I set off from my doorstep and want to finish there too."
His journey will officially end at 2.30pm today when he will arrive at Tesco car park in Penistone to celebrate his achievement although friends and family, including two of his sons, will meet him at Dunford Bridge earlier in the day to walk the last distance with him.
Travelling in a motorhome with his wife Sue and dogs Shona and Maisie, Jim's aim was £50,000 for the Gurkhas from his walk of a lifetime.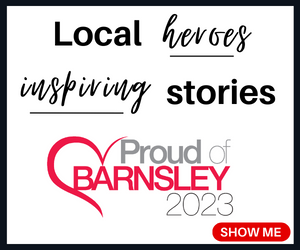 Back in 1967, Jim, then aged seven, watched a programme about lighthouses, developed a love for them and decided that one day he would undertake the walk and see them all
"I have currently raised £28,000 and would ask anyone who has been following my journey to donate a tenner to help me reach my target."