A DOCTOR struck off the medical register after a hearing found him guilty of more than a dozen allegations of misconduct has had his bid to be reinstated refused, the Chronicle can reveal.
Magdi Selim, who practised for more than a decade in Brierley and Shafton and amassed more than 4,000 patients, submitted a restoration application earlier this year and his case has now been heard by the Medical Practitioners' Tribunal Service (MPTS).
He had had his name erased from the register having appeared before the General Medical Council on three occasions - 2010, 2013 when he received a suspension and finally in 2015 when he was struck off - because of his 'deficient professional performance and misconduct'.
The panel at the time also found that Dr Selim's performance was unacceptable in six areas including maintaining professional performance; assessment; clinical management; record-keeping; relationships with patients and working with colleagues.
A new report, obtained by the Chronicle this week which documents Dr Selim's restoration hearing, confirmed the application had been refused and he cannot re-apply for another 12 months.
Kim Parsons, who oversaw the hearing, said in the report: "Dr Selim's name was erased from the medical register following an appeal to the High Court from a fitness to practise panel hearing, which lasted 16 days, and concluded in December 2015.
"He informed us that he was ashamed of the outcome and apologised for the seriousness of his actions, and explained how he has developed insight into his actions.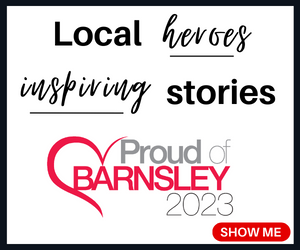 "Dr Selim submitted that his name should be restored to the medical register - he reminded the tribunal that he had been removed from the register for five years and submitted that the restoration hearing was not a place for the previous panel's finding to be 're-litigated'."
Dr Selim, who told the hearing he had been delivering facial aesthetic treatments since his erasure, added he had been undertaking 'regular courses' in an attempt to keep his medical knowledge up to date.
He said his former practices had some of the best performance data in England, with low morbidity and mortality rates, and had been held out as an exemplar by then-Barnsley East MP Michael Dugher.
"He said after the 2013 panel, he was excited to be returning to practise," the report added. "It then seemed around two to three months later, he was assessed as being 'the worst doctor in the world'.
"Against a barrage of complaints, he acted impulsively and made lots of mistakes.
"He had had time to reflect on these and wanted to apologise for his wrongdoing and wanted the chance to redeem himself in the community.
"Restoring him to the register would be inconsistent with promoting and maintaining professional standards of conduct in the profession.
"Having carefully considered the evidence and specific circumstances of this case, the tribunal was not satisfied that Dr Selim is fit to return to unrestricted UK practice.
"Accordingly, it refused Dr Selim's application to be restored to the medical register."