Barnsley are 'delighted' with their 4-2 victory at Doncaster Rovers which put them in the EFL Trophy knock-out stages.
Josh Martin and 16-year-old Fabio Jalo put the visitors 4-0 up at half-time before ex-Red George Miller netted twice against their South Yorkshire rivals who play in League Two. The Reds had made 11 changes from the side that lost at home to Exeter in the league on Saturday.
Michael Duff's assistant Martin Paterson said: "We're delighted. We started the game so well. Our press was really effective. Coming to Doncaster, who are going well in League Two, we were full of respect and the players were excellent. We hurt them. I say this humbly but the first half went all our way.
"Tonight is an example of how we respect the competition. We can field young players and give senior players minutes to challenge the starting 11. The result at the weekend wasn't what we wanted so when we go to Bolton there will be a few people knocking on Michael's door which is great."
Jalo, 16, netted his first two senior goals. Paterson said: "He's a young player we work with, not just in the first team but the youth coaches. He has a lot to do. We're not trying to fast-track him.
"But he's on a great rhythm right now, he's working hard and getting opportunities because he deserves them.
"It's exciting for the Barnsley fans. If you watch the clips, that says where the boy is at right now.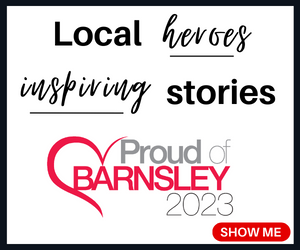 "Michael wants to give youth opportunities if he feels they are able to do what he wants. It's credit to the club and the coaches in the academy."
Martin also got his first two goals for Barnsley, while assisting both of Jalo's. He said: "First of all it's nice to win and progress to the next round. But it's always nice to get a couple of goals and assists.
"In the first half you see what we can do. Everything we touched went to gold.
Slobodan Tedic also impressed but missed a penalty which he won and is still yet to score for the club.
Paterson said: "I think this performance overrides the penalty. Sometimes you miss. He was really active, dangerous and put in a good performance."
On the second half, Paterson said: "They brought on some of their stronger players, we took some of our experience off because it was about minutes for them. Our young players saw the game out excellently well. We conceded two goals which we're not happy about but it's against men. The young players got a good idea of what really football is about."
About 1,000 Barnsley fans travelled across South Yorkshire. Paterson said: "They were excellent. The young players started the game well and one of the main reasons is that the fans were fantastic and in high numbers."
Will Hondermarck was named in the starting 11 but removed when it was discovered he had been booked twice in the competition and was suspended.
"That was just a human error. When things happen like that, we have to adapt. We have no hesitation in putting young players on the field."